No Fulham friendly for Gills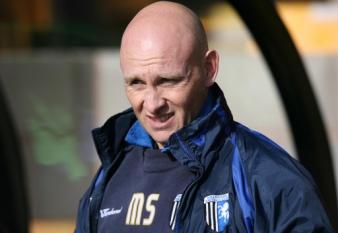 By Jack Nolan
May 29 2008
Gillingham will not be hosting Priemier League side Fulham at Priestfield for a pre-season friendly contrary to reports. Stimson has finalised his pre-season schedule, which opens with a home tie with Stimson's former side Stevenage Borough at Priestfield.
On the final fixture schedule, Stimson said ""I'm happy that the pre-season schedule is completed and really looking forward to getting on with the serious business of getting the team ready for the new season.Stevenage, Faversham and Grays are our first three games and every squad player will be given 45 minutes to make an impression in each game.
"We will be rotating the players with a mixture of experienced heads and some of the younger first year pros to see who's really up for the challenge. Any players that make the most of their opportunity will keep the shirt and by the Ipswich game I will have a good idea of my first eleven.
"We'll see how the players come back from their break but hopefully If the lads have worked hard over the summer I'll have a real headache selecting a starting eleven."
Tuesday 15th July: STEVENAGE (Home) 7.30pm
Thursday 7th July: FAVERSHAM (Away) 7.30pm
Saturday 19th July: GRAYS (Away) 3pm
Wednesday 23rd July: IPSWICH TOWN XI (Home) 7.45pm
Saturday 26th July: BIRMINGHAM CITY (Home) 3pm
Saturday 26th July: FOLKESTONE (Away) 3pm
Tuesday 29th July: DOVER (Away) 7.45pm
Wednesday 30th July : AVELEY (Away) 7.45pm
Saturday 2nd Aug: THURROCK (Away) 3pm
View a Printer Friendly version of this Story.
No Fulham friendly for Gills
Posted by: GFC Online (IP Logged)
Date: 29/05/2008 16:14
No Fulham friendly for Gills