Facey keen on making Wycombe switch permanent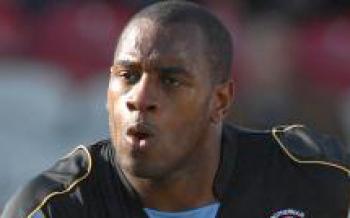 By Jack Nolan
April 18 2008
Striker Delroy Facey has said that he would love to make his loan switch at League Two Wycombe Wanderers a permanent move in the summer. The Gills striker fell out of favor at Priestfield and was reportedly one of the four players who Stimson accused of not trying hard enough in training.
The striker, who arrived in the summer from cash-strapped Rotherham UTD following their relegation, has netted just three goals this season in thirty-five games for The Gills and was shipped out on loan to League Two side Wycombe Wanderers.
Speaking to This Is Local London, Facey said: "I want to be here next season. I'm going to give 150 per cent in every game and let my football do the talking. If I can do that then events off the field should take care of themselves.
"I'm back enjoying my football again. I've got a manager that wants me and that has given me my self-confidence and belief back. Coming to Wycombe has given me a new lease of life."
With Stimson already planning for a summer clear out,it is widely expected that Facey will depart Priestfield in the summer.