Gills fail to defeat Lions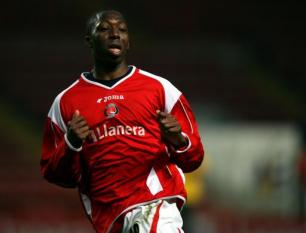 By Jack Nolan
October 25 2007
Gillingham's on loan striker scored his fourth goal in two games against rivals Millwall, but a goal from Alexander in the second half denied The Gills a win over their rivals. The Gills are now unbeaten in five games at home, with The Gills' only defeat at home being Tranmere's one goal to nothing in the first home game. Chris Dickson, on loan from Charlton Athletic, earned his first Gillingham league start following his hat trick against Luton Town, and he scored his first league goal for The Gills as he flicked the ball past defender Robinson, before smashing past 'keeper Rab Douglas.
The Lions equalised though just after the hour mark when Gary Alexander chipped over Simon Royce and despite Ian Cox's best efforts, the ball found its way into the net.
The game finished one all, with Gillingham fans disapointed not to defeat their rivals in a game they really should have won.