Jackman to Cobblers? - Rumour Mill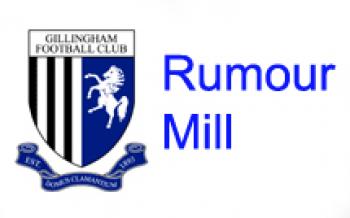 By Jack Nolan
May 17 2007
Danny Jackman could well be on his way to Northampton Town, a former striker has been linked with a return to the club and several other players have been linked with a summer transfer to the Priestfield Stadium. But it remains be seen if any of Ronnie's scouting trips abroad will bring some foreign talent to the club.
JACKMAN TO COBBLERS
Gillingham defender Danny Jackman could be departing Priestfield for Sixfields this summer. Jackman, who is out of contract, is yet to put pen to paper and there are rumours that he wants to move away from the south-east.
AGYMANG TO RETURN?
In a very optimistic rumour, it is rumoured that former Gillingham striker Patrick Agyemang will return to Priestfield in a £200,000 move. It seems that Ronnie is willing to spend most of his transfer budget, with the money coming from Matt Jarvis' departure. The Preston striker only made 10 league starts last season, scoring seven goals, and he is so desperate for first team football he will drop a division to help his old side get back into the Championship.
HIGDON TO SIGN FOR GILLS
In a more realistic rumour, Crewe striker Mike Higdon has attracted interest from Gillingham manager Ronnie Jepson.
Higdon, 23, had a disappointing season last year having netted just three goals in his 28 appearences for the Potters.
Higdon is out of contract with Crewe but Gills would have to pay a small compensation fee with the player being under 24 and a product of the youth academy.
Director of Football at Gresty Road Dario Gradi, said "Ronnie Jepson has spoken to Neil Baker (Crewe assistant manager) about Michael," admitted Gradi. Gillingham know he is available, and I am sure he will get a club because he is a big striker who can play."
ROYCE TO MAKE LOAN PERMENANT
And finally it appears that Ronnie is closing in on free agent Simon Royce. Royce spent the end of last season at Priestfield, impressing many. Defence will be a key issue for Ronnie in the summer, with The Gills conceeding a shocking 75 goals last season.
---