Latics unveil spectacular new array of merchandise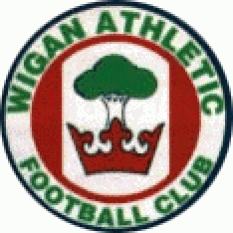 By Oscar Wilde
March 25 2007
Wigan Athletic have revealed a breathtaking array of quality new merchandise soon to be available in the club shop. Well, I say club shop, just the JJB store really.
This massive new assortment of fantastically diverse mementos of your Latics fandom consist of:
Birthday Cards
Air fresheners
Tax Discs (so you can get your windscreen smashed in by a deranged warriors fan)
Read all about this breaking news, as Latics proudly boast of their vision and breathtaking originality on the official website HERE.