Charlton v Latics tickets sold out.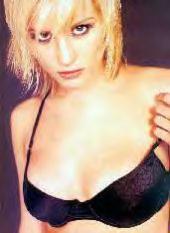 She fancies me
By Alan G
March 23 2007
Charlton Athletic officials confirmed this morning that next weeks crunch fixture against Latics has sold out. The capacity for the Wigan game is slightly reduced to around 26,750 due to a segregation line required in the Jimmy Seed Stand
As there is no official word from Wigan Athletic, this probably means that Brenda Spencer hasnít bothered to take up our full allocation, and Latics fans that get a ticket will be under the stand with the Charlton fans.
Maybe Iím just an insufferable moaning old bugger.
Whatever.