Manchester City v Wigan Athletic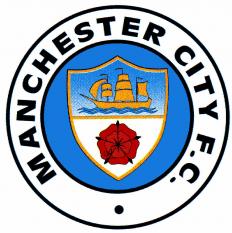 Twonks
By Alan G
March 1 2007
I used to go out with a Manchester City supporter. From certain angles on an overcast day with a prevailing wind she looked a bit like Denise Van Outen
What is there to like about…………
Manchester City?
I used to go out with a Manchester City supporter. From certain angles on an overcast day with a prevailing wind she looked a bit like Denise Van Outen. People still accost me in the pub and go "Are you still with that City fan?". I have to tell them that no, fortunately I am not. "But she was fit" is the standard response. Yeah, but she was also as mad as a bag of squirrels.
She subscribed to the "We are Manchester's team" ethos. She would wax lyrical, long and loud, about how a sizeable majority of Manchester United's supporters were not even from Manchester. It was at this point that I would point out that she herself was actually from Warrington. The irony of her monologue was lost on her however. She might look like Denise Van Outen, but she was as thick as a yard of lard.
This point was illustrated quite finely one Saturday afternoon. City had just won and she was harping on about their magnificent performance – even though she hadn't been to the game, she just listened to the last 15 minutes on GMR. When she had run out of breath she turned to me and asked: "How many points do we get for a win?" She didn't last long after that.
In fact, stupidity seems to pervade the entire support of Manchester City. I had the unfortunate experience of sitting with the enlightened people of the Kippax stand at Maine Road during the 1998/99 season, when they were in the (then) second division. They would slag off Shaun Goater for the full ninety minutes. True, he wouldn't exactly do much, but what he did do was score a couple of goals - every time I went. In my book, this is what he, as a forward, is paid to do. Not enough for the City fans.
The lovely supporters of Manchester City seemed, all in all, not at the game to show their love for City, but more in a defiant gesture to show to the world that they were not Manchester United. My current girlfriend is under strict instructions to kill me if my sole reason for watching Latics is to demonstrate I am not Wigan Rugby/Bolton Wanderers/Whoever. They seem to be missing the point somewhat.
Anyone (un)fortunate enough to travel to the City of Manchester stadium for either of our two recent visits will have been stunned by the level of drivel spouted from the supporters nearest to the away end. The skeg in the tracksuit at the FA Cup match at whom the Latics fans were chanting "smackhead" must practise being a moron for hours at a time in order to attain the high level of skill he showed in this discipline.
These "fans" still adhere to the line that Manchester United are arrogant and City are the people's club. These are the same fans who chanted "1-0 in your cup final" when they took the lead in the 2nd division against the smaller teams – no arrogance there then!
There is a mantra often spouted by the underachieving team in a town/city to lesson the pain they feel at being left far behind. Everton are another team guilty of using it. (It is in fact emblazoned across their stadium). The mantra in question is spouted fervently by any of the sad deluded people who, whilst supporting the under-achieving town team, quite firmly believe that their club is bigger, better, (it's a MASSIVE club!!). The mantra in question is "We are The People's Club". No doubt Wigan Warriors will be using it next.