Radio Row Rages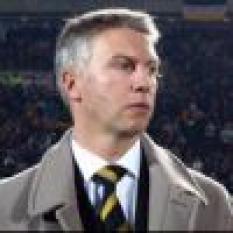 By Hutchy
May 3 2005
An amazing argument has emerged this week between Hull City Chairman Adam Pearson and the local newspaper the 'Hull Daily Mail' concerning the Pearson backed KC 107.3fm radio station's bid to win the new licence for the City.
The radio station which has been running a month-long trial is backed by the Stadium Management Committee which runs the KC Stadium, along with two other local businessmen. Its aim is to provide in-depth sports content and local news to the people of Hull and gain its new licence in the spring of 2006.
Pearson, who is the main shareholder in KC 107.3fm through the SMC with a 36% share, approached the Hull Daily Mail to gain their support for the project. However the paper's editor John Meehan requested a shareholding in the radio station in return. Pearson refused this request stating he wanted the station to be run from the KC stadium and be independent from any other media organisation. The HDM replied to this by saying they would hence not be supporting the KC 107.3fm bid for the licence, Indeed it has been revealed the paper also had talks with a rival bidder for the licence in the London-based Wireless Group, who run the "talkSport" radio station.
To add flames to the fire the Hull Daily Mail then made an official complaint to the industry regulator Ofcom reporting KC 107.3fm for allegedly plagiarising sports and news content from their paper. This upset Pearson who retaliated by withdrawing the papers reporters 'privileged' access to the Hull City players and management for interviews.
Both sides have since made public there side of the argument, Pearson putting a statement on the club's official website saying he is unhappy that the HDM demanded a say in the running of the station and secondly about not being warned first about the plagiarism complaint. The HDM then published a story on its front page titled "The Facts" which was intended to discredit Pearson's side of the story.
This is not the first time the Hull Daily Mail has been banned from speaking to the players; a reporter for the paper went behind the clubs back to produce an article about Stuart Elliott last year, which saw the player being fined. Both parties later made up, but this latest argument has again highlighted the troubled relationship between the football club and the City's local newspaper.
Hutchy says: "The Hull Daily Mail has increasingly come under criticism from Tigers fans for its poor coverage of football matters, its Hull City reporter John Fieldhouse is an unpopular figure amongst the fans who regularly point out glaring factual errors in his reports.
The paper itself holds a monopoly in the City and its attempts to increase its power by trying to gain a say in the new radio station won't go down well with the fans. Pearson is seen as the clubs saviour and the instrumental figure in the club on-going success and this argument can only mean bad business for the paper."