Next Up: Maidenhead United (A)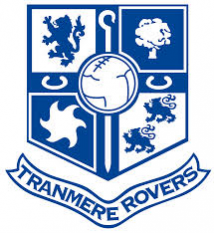 By Kenny_Crons
September 15 2017
A look ahead to Rovers' midweek trip to Maidenhead United on Tuesday evening..
Let me start by posing a question - what have Sandi Toksvig and Maidenhead got in common? Yes, that's right, the hit children's television programme 'No 73' was broadcast from Maidenhead and Sandi was the main presenter of the show. Any of you that really knew this answer are now outed as being in your mid-40s and those who didn't know have missed out on a broadcasting masterpiece.

Unfortunately, any travelling SWA won't be able to add the new Bake Off host to their autograph books as she no longer frequents the Berkshire town. But the current inhabitant of the home dugout is Alan Devonshire, who would be a very worthy replacement for the autograph hunters as he was a classy midfielder for West Ham and England from the 1980s period.

The Magpies are currently enjoying life in the National League and are in 10th place as we speak. Devonshire brought the National League South title to York Road in April and three wins and three draws so far this season must be beyond what was expected for the semi-pro outfit.

All this good form and success has had it's down side though as prolific 7 goal striker, David Tarpey, was cherry picked by Barnet before the transfer window closed. Sean Marks is an able replacement at this level and scored in the defeat at Halifax on Saturday. However, it was only his first goal of the season so we can only hope that he hasn't found his range yet.

Rovers go into the game on the back of a morale boosting injury time victory against Barrow and the biggest problem will be who gets in the 16 tomorrow evening. Rotation on Saturday saw Mitch Duggan and Andy Mangan missing out so there is clearly a management of the playing squad going on this season. George Waring may get more time on the pitch after coming off the bench in the last game, and Jack Dunn has also done his hopes of a start no harm after a impressive cameo performance.

So, who will be dancing in the streets of Maidenhead at 10 pm tomorrow? All the sights and sounds coming out of Prenton Park and the Solar Campus suggest Mickeys men will be travelling south with confidence. But will the home team serve up a children's level of a performance or have a well blended and balanced recipie for victory?

We will just have to wait and see won't we!
More Tranmere Rovers headlines
Tranmere Rovers Poll