Portsmouth (H) Live Updates and Match Discussion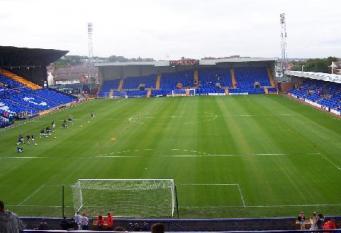 By Deadly Submarine
December 7 2012
If you can't make Tranmere's game at home to Portsmouth in NPower League One on Saturday afternoon, why not follow our live match updates right here and join in the banter right and with other Rovers fans who are unable to attend......
Following football even at League One level is pretty expensive these days and no matter how much you love the Rovers, it will sometimes be difficult to make the games in person whether it be the lengthy away trips, or for exiles living elsewhere in the UK or abroad, the home games too.
As a result, for those fans who can't make some of the Rovers games this season, we at Total Tranmere will not only be providing this match discussion thread for you to discuss developments with the game, but in a brand new feature we will also be providing a live updates service from the game which will include team line-ups, score updates and also pictures and snippets live from the game.
Tranmere of course, host Portsmouth in NPower League One on Saturday afternoon so if you're not going to the game why not join in the banter right here while the game is going on? You could use our live updates service to keep tabs on the action at the game whilst discussing all the talking points right here on our discussion thread. You could also use this thread to discuss other interesting scores throughout the league as well as discussing this game afterwards if you have been to watch the game live.
What you discuss below is up to you but hopefully it can all be focused on one thread to make it easier for everyone to use. To follow our live match updates, click on the link below and select the link for the Portsmouth game from the list.
TO FOLLOW LIVE MATCH UPDATES CLICK HERE
More Tranmere Rovers headlines
Tranmere Rovers Poll