Man City Preview: Are You Serious Fatty?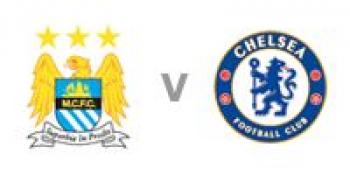 COME ON CHELSEA
By Since66
February 24 2013
Part one of Roberto Mancini's prediction into future came true as Utd went FIFTEEN points clear at the top of the league with their 2-0 win at HaHaHa Road yesterday. A Chelsea win at the Etihad at lunchtime will finally end the Champions attempts to retain their title is the second prediction of Mancini's look into the future.
Mancini said, "We must win to keep the title race alive because I think Utd will win at QPR." Which they did!
Fatty is looking to give Mancini a charitable helping hand as he considers, seriously considers leaving JT 'Captain, Leader, Legend, One England Captain' out of the starting line-up and is seriously considering starting out of touch, mis-firing Fernando Torres instead of Demba Ba.
Fatty tried to make a convincing argument when he said, "If you ask me whether he can play, I would say yes. If you ask me whether he has to play, I need to analyse our other options."
HAS TO PLAY? WTF are you on about? Of course he has to play. There is no argument about it, there is nothing to consider.
JT SIMPLY HAS TO PLAY!!!
Fatty continued, saying "At the moment we have four centre-backs, which is really good for me because before we only had two. It's easier for me now.
"John's an important player for us. He is a great character and a leader but we have quality in this position.
"Cahill and Ivanovic have been doing really well, and we have Luiz as another option, so we need to choose the right option for each game, when we play two a week."
SO WHAT ARE YOU SAYING FATTY?
Cahill, Ivanovic and Luiz are better centre-backs than John Terry, Chelsea Legend and One England Captain?
DOH! (Smacks hand across forehead)
As for Torres, Fatty said "Fernando has been playing 10 games as the only striker we had. The other teams have three or four strikers.
"Now we have two, so we have to use both of them. The number of games and the congestion and the time you have to recuperate players, it's not easy.
"You have to have 11 players as fit as possible with fresh legs, and the right balance tactically. We have to manage. (There's that word again)
"I can see him improving."
For the record, Chelsea have lost on their last three visits to the Etihad.
COME ON CHELSEA
TWITTER: @WVOMChelsea
View a Printer Friendly version of this Story.
Man City Preview: Are You Serious Fatty?
50 Years Over 100 Years (IP Logged)
24/02/2013 08:31
What do you think? You can have your say by posting below.
If you do not already have an account
Click here to Register
.