Aston Villa v Chelsea: No Pressure Lads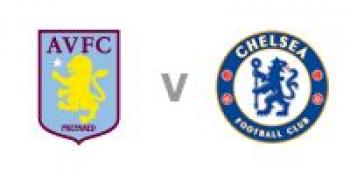 COME ON CHELSEA
By Since66
March 31 2012
Firstly we would like to take this opportunity to send our sincere best wishes to Aston Villa's Captain, Stiliyan Petrov, his family, friends and to everybody connected to Aston Villa FC, who yesterday, was diagnosed with acute Leukaemia. We all wish Stiliyan a positive outcome and speedy recovery.
Also announced yesterday was the kick-off time for the FA Cup semi-final against Spurs at Wembley on Sunday 15th April 2012 at 6PM.
Seriously, the FA is 'aving a laugh!!!!
Although a not guaranteed and not set in stone (let's get past Benfica first) Chelsea will hardly have any DECENT preparation time for a 'Corrupt Cup' semi-final the following Tuesday against either UEFA's favourite team or AC Milan.
What is wrong with our FA?
The Italian and Portuguese FA's had no problems bringing games forward for Napoli and Benfica respectively to aid their preparations, so what is wrong with the FA 'stiffs?'
Just like the present government.
Well educated, extremely intelligent, no savvy, no common sense, heads in boxes and blinkered eyes.
With EIGHT games to go, realistically Chelsea have to win them all to stand a chance of 'Corrupt Cup' football next season and Chelsea begin the quest today at Villa Park, a ground, that can generate a fearsome atmosphere especially when the Holte End revs up with VILLA, VILLA, VILLA!
A noise that can make the hairs on the back of your neck stand rigid and firm to attention.
COME ON CHELSEA
TWITTER: WVOMChelsea
View a Printer Friendly version of this Story.
Aston Villa v Chelsea: No Pressure Lads
50 Years Over 100 Years (IP Logged)
31/03/2012 09:06
What do you think? You can have your say by posting below.
If you do not already have an account
Click here to Register
.
Re: Aston Villa v Chelsea: No Pressure Lads
31/03/2012 09:08
LIVE stream from 3pm
LINK
---
Don't Gamble, Bet Risk Free
Re: Aston Villa v Chelsea: No Pressure Lads
31/03/2012 09:10
Re: Aston Villa v Chelsea: No Pressure Lads
31/03/2012 20:15
Our chances in the corrupt cup semi are slim enough as it is...
Some serious rotation will be needed I suppose.
---
"It is born out of hypocrisy and fundamental insecurity. There have been two kids on the block for the past 12 years. Suddenly, there is a third and that one is threatening to be more successful than the others and they donít like it." P Kenyon.