Birmingham City FA Cup Preview: Disillusioned and Forgotten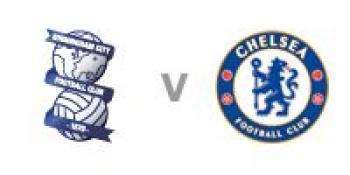 COME ON CHELSEA
By Since66
March 6 2012
Cobham Halls has been the place to be over the last 48 hours if you were desperate for some action, drama, excitement and even 1st team petulance. We are led to believe that Abramovich, despite sacking AvB on Sunday, has blamed the players for AvB's downfall. Also we have had smoke bombs, Di Matteo appointed coach until the end of the season and now we are told that the spoilt brats HATE him too!!
What the hell is going on?
Di Matteo, from one legend to another, has brought in his old sidekick Eddie Newton from their MK Dons and WBA days as a member of the back-room staff, Ramires managed to sign a new five contract then to cap the 48 hours off, the reserves lost at home to Arsenal 2-0.
And so the managerial merry-go-round starts all over again.
Jose Mourinho, already declared that he is leaving Madrid in the Summer and spotted in London last week, is everybody's favourite to come back to his spiritual home at the end of this extremely topsy-turvy disastrous season.
Now unless Jose puts his foot down with Abramovich from the beginning, I cannot see Jose coming back only to get sacked again, (Once bitten, twice shy.. NEVER) should Abramovich get itchy fingers with that bloody gun and I hope Abramovich keeps to his word to the threats he made to the spoilt brats that they are 'PLAYING FOR THEIR FUTURES.'
The club is in total disarray, chaos and confusion and until someone takes the spoilt brats by the scruff of their necks and kick their backsides, Chelsea will be lucky to qualify for the Europa League let alone the much coveted 'Corrupt Cup.'
Chelsea will also be lucky to avoid a beating against Napoli, let alone pulling back a two goal deficit and Chelsea will be lucky to progress to the FA Cup quarter-finals – a competition that Di Matteo created his legendary status – by scoring that goal against Middlesbrough.
It seems to me that over the last few months the spoilt brats have forgotten who they are, forgotten who they play for.
They have forgotten the colour of the precious Blue shirt, they have forgotten the passion for the badge and most importantly they have forgotten US, the fans.
The very same people who dig deep into tight, overstretched wallets and purses week in, week out.
US the fans, who have had to put up with, on a daily basis reading about who is throwing their toys out of their pram and at who!
Again my naivety has caught me out.
I actually believed the brats, when Di Matteo was appointed on Sunday, will now play out of their skins until the end of the season.
After yesterday's revelations HA HA, I really don't know what to expect.
COME ON CHELSEA
TWITTER: @WVOMChelsea
View a Printer Friendly version of this Story.
Birmingham City FA Cup Preview: Disillusioned and Forgotten
50 Years Over 100 Years (IP Logged)
06/03/2012 05:15
What do you think? You can have your say by posting below.
If you do not already have an account
Click here to Register
.