New manager, but will it be same old Arsenal?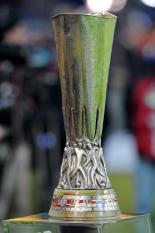 By Litmus
August 10 2018
I am looking forward to the start of the season, just like I do every season since 1983, the year I started supporting the club. Of course, supporting a club as a 10 year old is very different from supporting the club at 46. While adult practicality always typically replaces innocent youthfulness, I always start a season believing that Arsenal can win the league. Not just hoping, but believing. Yes, every single season. What's the point of supporting a club otherwise?
But just like a lot of Arsenal fans, I am also approaching the new season with a lot (a whole lot) of apprehension. Yes, we have a new manager, but the words that I will be loath to hear on the 70th minute mark, in our very first game, from the commentators would be "It's a different manager, but same old Arsenal".
As with every start of the season, I look at this upcoming season with promise. We have a new manager, some new players, and most importantly to me, a reputed more pragmatic way of playing. Bellerin says to expect us to be better organised. A lot of us are excited about the little bulldog Torreira and what he brings.
However, watching the pre-season games, I see the same old maladies. Losing the ball by trying to dribble or pass out of defence, and many times almost paying the price for it. I guess I wouldn't be too bothered letting some silly goals in like that in pre-season, but when the season kicks-off, this is something that we absolutely and simply have to eradicate. Not reduce, but eradicate completely.
I mean, think about it. How many goals have we ourselves scored from opponents mistakes near their own penalty area? I remember Giroud nipping the ball of Boruc and scoring into an empty net against Southampton some years ago, a Walcott goal against some European team in Europe and also one last season, can't remember against who. My point is, we don't get goals gifted to us, why do we then gift goals to our opponents all the time?
Our game at home against Man U last season, we gifted them two early goals by losing the ball in our own area, and another when we were hit on the counter trying to get an equaliser. Our game against Man City when Mustafi couldn't handle a lofted ball, bumped into Aguero and fell down dramatically claiming a non-existent foul. The goal against Everton when Rooney scored. These are just some example of us shooting ourselves in the foot. Schoolboy stuff. No wonder we're in the Europa League.
Games are often decided by a solitary goal. A lot of teams base their entire game plan on nicking an early goal against us and then parking the bus , and hitting us on the counter again when we throw everything forward in search of an equaliser. It's not rocket science. Going down to a goal, silly or not puts us on the back foot, sometimes we recover and win, many times last season, we didn't. Arsenal have been guilty of poor game management for many years. Under Emery, who seems to have some degree of pragmatism in him, based on his past record especially in Spain, I hope we get to see some proper game management at last. The first step is to stop giving the ball away at the back, the second, stop giving the ball away anywhere. Get that right Emery, and we'll just see what happens.