Where Have All The Arsenal England Players Gone?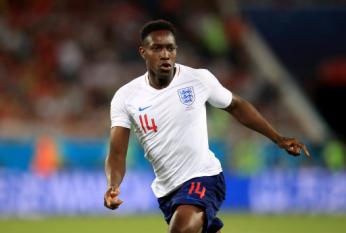 By Young Han Solo
July 23 2018
I'm a (sometimes) proud Englishman and would love to see Arsenal form the spine of an England National team.
Growing up I've always had considerably more interest in the national side when our players were at the heart of it. David Seaman, Tony Adams, Sol Campbell, Ian Wright; these guys made England exciting for me. It was never Alan Shearer, Paul Gascoigne or David Beckham. (As an aside I still blame Shearer for preventing Wrighty from having more caps than he did.)
I've never understood this concept of supporting players that you genuinely detest on a weekly basis because they suddenly put on the three Lions. In fact, I think for a long time the players felt a similar way.
For me, having our own in the shirt makes it worth while watching the often dull international distraction and I rarely watch the games if there is no Arsenal contingent involved. Most memorable for me was supporting the Dutch in 2010 because of Robin Van Persie leading their attack. I barely remember an England performance, but I remember virtually all of the Dutch's games. I saw clips of Robbie from AFTV going crazy in Russia this summer and I couldn't help but wonder why? Something feels very odd about desperately wanting Harry Kane to score, or for Jordan Henderson to make a last ditch tackle. (Can't stand Henderson as another aside.)
There was a time not that long ago where we would regularly have four players in the squad. You could rely on Wilshere, Welbeck, Walcott, the Ox all getting game time. We also had caps for Chambers, Gibbs and even Jenkinson, (who's rarely lit up any stage to be fair.)
It looked like Wenger's plan of replacing the mercenaries of Fabregas and Van Persie with loyal Englishmen was going to bear fruit.
Sadly it didn't. At the recent World Cup we had one representative; Danny Welbeck. A player, who played a measly 14 minutes for his country and had to sit on the bench while the injured Jamie Vardy would often come on to try and change the game. I'm sure I wasn't the only Gooner who had some of the shine taken off an amazing world cup and an amazing England run by this fact.
We've bought well this summer, strengthened in the areas we needed. But I haven't even seen us linked with a single Englishman. Jack Butland is the obvious opportunity here, but we went straight for Leno. In fact, not only have we not tried to add more English players, we've lost one international and possibly a second. This summer we've let Jack Wilshere go and look set to lose Welbeck as well. (At the time of writing this there has been a week of speculating without any reply from the club or player, so it seems fairly likely.)
Welbeck aside, in our official first team squad on Arsenal.com, we have five English players:
Chuba Akpom
Ainsley Maitland-Niles
Carl Jenkinson
Rob Holding
Callum Chambers.
I wouldn't bet on any of these players getting a call up any time this season.
That creates an almost unthinkable situation; that for an entire season we may not have a single English player in the England Squad. Not just the team, but the squad…for the entire season.
Perhaps this is just another failing of Wenger, perhaps it's because other clubs are prepared to spend on the English or perhaps it's just because there are not enough good English players.
Whatever it is, it pushes me to look at the future because the present is pretty bleak for Arsenal fans looking for a hero in the three lions. I took great pride in our Europe League games last season, watching youth layers like Nelson, Nketiah and Wilock play in our colours. And thankfully, we have a number of young players at various international youth levels going great guns. However, making the odd appearance is very different to displacing the likes of Harry Kane or Jordan Henderson from the national side.
My only hope is that the new manager takes a chance on our young lions the way our last one did. Signs point to us looking to build a more international contingent again and recent signings will no doubt make it more difficult for any youth players to step up. I for one though, remain hopeful that someone like Eddie Nketiah might be our next Ian Wright or Matt Macey may become our next David Seaman.
It would certainly make England a lot more interesting to me.