Squad and Predictions for Bate Borisov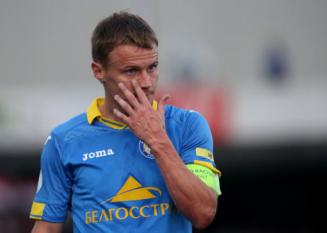 By Boris Mellor
September 27 2017
Its alright for Wenger moaning about the tight schedule, he should try running this website without pay and assistants. It seems like I'm having to put a fixture up every two hours at the moment, although that might be an age thing.
Anyhow I nearly missed doing this, it suddenly popped into my mind whilst organising washing machine insurance and paying off a massive credit card bill. Something about the tedium of doing laundry and the burden of debt must have reminded me of the Arsenal.

Couldn't get an exact list of the squad on a 2,800 plus miles round trip, but the Standard has some news on who is going, for example Sanchez is but Ozil (injury) isnt, Wilshere is Iwobi isnt etc Read it here. If you are desperate you can vist the Pravda site and view the photos and work it out from that.

Predictions? I haven't a clue, weak squads are always a banana skin, sometimes you get away with it, and sometimes you don't. I haven't a clue about Bate, apart from the fact that McNoScore used to play for them; so do educate me and tell us all what you will be predicting. And then put your prediction on the table.