Wenger (20 years pt 2) Is it back to the future?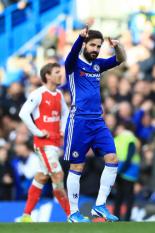 By Merlion
March 30 2017
Having given an overview of Wenger's first 20 years, in Part 1, most fans are more interested in what will happen in the next two. What are the possibilties if Wenger stays or goes in what will probably be an Arsemal with Ozil and Sanchez
Part 2 Back To The Future Bring Back Fabregas?
Whither Arsenal 2017/18?
I believe Arsene Wenger knew the problems and intended to stay on to solve those self-created problems for the past 12 seasons. He is no quitter and wanted to do it right before he leaves. He knew that he needed to cull those players that had effectively stopped playing for him, those that failed to develop and those who are just mediocre players.
However, I believe a proud Arsene Wenger will leave the club he loves in a lurch of his own making, and he wanted to stay at least one more season to get it right for the next manager by turning hatchet man to perform drastic surgery on the current squad.
Players like Alexis and Ozil had effectively stopped playing for the club. A big question mark is on the fragile mentality Brit Pack who seems to rollover with no grits, not fighting passionate for the badge, no fighting spirit, unable to dig deep within themselves to continue swinging even they are down, get up and swinging again, frequently down but never out; standing tall to hold the line against all odds.
What will rebooted Arsenal Mark 4.1 look like?
Bring back a 30-year-old Cesc Fabregas, surplus to requirement at Chelski for next season, to take control and command of midfield (He certainly knows how to get rid of managers, which could come in handy if Wenger wont go. Editor). His vision and passing skills are sorely missing in the 2016/17 team. His grit, defensive attributes and a matured leadership are the "missing link" in current team.
He will be the catalyst that will sparkle the midfield to life and bring out the best in Iwobi, Walcott, Welbeck, Wilshere, Bellerin, Xhaka, Maitland-Niles, Coquelin, OX (if he stays) and future buys to fit into Arsene Wenger tactical formation.
Fabregas-Xhaka pairing will complement each other when Fabregas drives forward to link-up plays, with Xhaka behind executing his accurate long passes to our runners at the flank or through the centre. Both are not angels, Xhaka brutal tackling and Fabregas sly ankle-tapping. Walcott thrives on those over-the-top accurate long passes. A quick Welbeck, Iwobi and OX (dare I say also Joel Campbell?) will run into passing channels that Fabregas can spot quickly.I cannot see any other midfielder available, other than Fabregas that suits our Attacking Football to a "T".
Guardiola, Klopp, Ponchettino and Conte had all move forward with their high-pressing or gegenpressing 3-4-3 with 3 no. CB and 2 no. wingbacks attacking high up, leaving Arsene Wenger behind with his dreadful Crab Football 4-2-3-1. A high-pressing game to shut-down space and constant pressing opponents to win the balls with a pair of quick wingbacks who can delivered crosses accurately.
Arsenal play a passive pressing game, ceding space in central one-third of the pitch to our opponent and only started pressing them actively around the two-third areas of our half. Hence, we leak goals for the past two months due to the team easily losing its shape, no leader, no organiser and playing like eleven strangers on the pitch.
Plus, "midget" midfielders offering no protection to "midget" centre backs which were cruelly exploited by Tony Pulis WBA. Clearly, we need a physical presence, a leader, an organiser that neither Koscielny nor Mustafi provided in the box. For next season, we need a tall and physical centre-back like Calum Chambers or Rob Holding or even Bielik to partner either Koscielny or Mustafi.
Perhaps, it is time to deploy Chambers or Bielik as the defensive midfielder in a "Vieira" or "Gilberto" role that when defending, they slip into the space between CB as the "third CB" to close the centre against deep-running opponent through our exposed gaps between defenders. We cannot have a missing "midfield shield" to allow the likes of Bayern Munich to run directly at our Back-4 and passed the balls into the net.
And Arsenal could have a midfield of Fabregas-Bielik-Xhaka in 4-3-3 with both Fabregas-Xhaka in a more advanced attacking position and Bielik sweeping the vaccuum between Midfield and Back-4. When both wingbacks like Bellerin and Monreal (or new buy) sweep forward like we playing now, Bielik steps back as a shield in 3-4-3. We either promote Chambers or Bielik in this role or buy a 6' 4" CB that is quick and will not allow the likes of Dawson (WBA) to run unchallenged into the box to score with headers.
Walcott-Welbeck-Iwobi are still our best Forward-3.
Walcott is deadly running between defenders when an accurate long pass is delivered to spaces between defenders. And the last two games shown that Walcott is deadly when given the freedom to cut-back into the centre as an additional attacker and as a predator to snap up the loose balls in the box. Fabregas will bring out the best from Welbeck-Walcott pairing.
Alex Iwobi is more of a creative playmaker and better than OX in this department. Plus, he can hold the ball, pass accurately and the flair and dribbling skills to beat defenders. An improving Iwobi is the vital link to Welbeck-Walcott pairing to clear openings and gaps in opponent box for attacking players to run into them; with Fabregas anticipating and spotting their runs too.
The current team can still improve with just a slight tune-up to 4-3-3 or 3-4-3 tactical formation with Fabregas or his equivalent as the catalyst. Of course, this does not prevent Arsene Wenger buying three or four marquee players to strengthen the current squad into a serious 2017/18 title-contender. A team that will not collapse so shamefully for the past two seasons when winning the title is attainable; and an Arsene Wenger had got his tactics right and bought the correct players … like Conte bought Kante and Ponchettino bought Dele Ali.
And the guessing game continues.
Even if Arsene Wenger stays, who are the new players he will buy?
Who are the players he will ruthlessly discard in his swansong to win the 4th title and the final attempt to win his Holy Grail, the CL Cup (I have never quite thought as Wenger as ruthless.Editor) ?