Alexis Hands In Arsenal's Response Player Ratings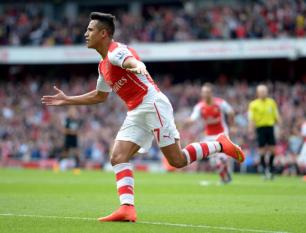 By Matty Sadler
February 11 2017
Well I'm not really sure we can call that a "response" but... Here are the player ratings...
Cech - 7. Two good saves and a couple of other moments, but far too casual dealing with passes back for my liking, particularly after what happened last weekend.

Bellerin - 6. Okay but not massively involved. Wasn't his usual presence going forward.
Mustafi - 7. Big improvement on recent weeks.
Koscielny - 5. Worrying.
Gibbs - 6. Okay but not outstanding. Involved in the goal.

Coquelin - 6. Horrific opening five minutes but settled afterwards and did okay.
Oxlade-Chamberlain - 6. Good moments but not a huge influence overall.

Walcott - 5. Some good touches and runs but never massively involved in the game.
Ozil - 5. Nothing came off for him today.
Iwobi - 6. Great first half, not so great second half.

Alexis - 6. +1 for the opener and late penalty but didn't think he had a great game. Passing was particularly bad at times.

Subs:

Elneny - 5. Slotted in.
Welbeck - N/A. Not on long.
Lucas - N/A. Not on long but won the late penalty.


More discussion and ratings here