Arsenal Bringing Back Boxers v Jockeys Fixture Exclusive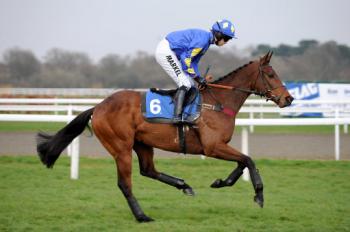 New kit gets a run
By Borsi Mellor
April 16 2011
Arsenal Times can reveal the real reason behind the new blue away kit.To quote Arsenal.com: The Boxers v Jockeys fixture was an important part of the Arsenal calendar during the 1950s. "The idea came from boxing referee Sam Russell who hoped to raise funds for the Sportsman's Aid charity. He arranged the boxers' team then Arsenal players Jimmy Logie and Arthur Shaw did the same for the jockeys."
"The fixture on April 2, 1951 was the first game held under floodlights at Highbury with the boxers wearing the red and white of Arsenal and the jockeys taking Tottenham colours.
The games, which featured notable pugilists such as Henry Cooper and Brian London, got crowds as big as 15,000 but by 1960 a combined boxers/jockeys team were taking on a Showbiz XI and the fixture died out."
New Kit Gets Trial Run

Profits drive
As part of Stan Kroenke's drive to maximise commercial profits he intends to make sure the new kit is given maximum promotion, hence the Boxers v Jockeys fixture is to be resucitated. The new kit is specifically designed to fit the jockeys and keep up the tradition of the wee men wearing Spurs colours. Meanwhile the Boxers will stick to the traditional red and white.
Those who say that Jockey type shirts in Tottenham style colours are not faithful to Arsenal's history are quite clearly wrong, as the above quotes from Arsenal.com proves in the 1950s such shirts were a popular part of the Arsenal tradition.