Exclusive: Arsene awarded freedom of London to mark his 60th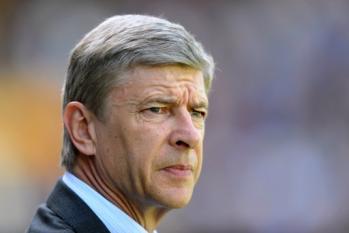 Free at last
By Boris Mellor
October 21 2009
Arsene Wenger had intended to have a quiet evening in watching the Europa Cup for his birthday, but now Arsenal Times has discovered that he will be awarded the freedom of London. He will be given the freedom to use any of London's Transport services, buses boats, tube and trains for free 24/7; and he could take advantage of it from 9 am this Thursday.
If Wenger agrees to accept the award it will be a modest little ceremony, and will be presented locally by the Post Master at Arsene's local Totteridge Post Office. Wenger will not have to make any special preparations or big speeches, but he will be expected to bring a passport sized photograph to put on the document certifying that he has the freedom to use without charge, let or hindrance the transport of the great metropolis. Indeed he can also use it on buses nationally.

Unlike the rather meaningless Freedom of Nottingham awarded to Brian Clough this award has real worth. All Clough was allowed to do was drive his sheep through the centre of town. Wenger will be able to save hundreds, if not thousands, of pounds on fares - this could help Wenger afford a few more cut price players.

No need to stay in Thursday night now Arsene, set the DVR and take the tube from Totteridge and Whetstone to the West End for a slap up birthday supper. Your only 60 once. Congratulations on your award - well deserved.

If Arsene would like some ideas on how to use his new found freedom he can read how other award winners (see third award winner down, who by coincidence also lives in the London Borough of Barnet) have used it here:

Ideas like this could change his life forever.