End of Season Ref Assessor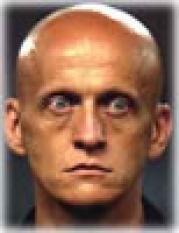 By The Ref Assessor
March 27 2006
The Ref Assessor brings his last edition for this season of his Ref Assessor series. Starting with tomorrows game at Southampton right up until the home game against Luton.
Our last match of March is the re-arranged match against Southampton in which the referee will be Andre Marriner. Marriner was only promoted to the national list of referees at the beginning of the 2003/04 season but has already taken charge of 10 premiership matches. His card count over the past two seasons is not high with just over three yellows a match this season, and just over two yellow cards in 2004/05. Last season Marriner took charge of the Play-off semi-final between Preston and Derby County, while in 2003 he took charge of the Conference Play-off final. Marriner is seen by many as becoming one of the future top referees in this country and he has already been talked about as possibly becoming our next FIFA nomination. This will be the first time he has taken charge of a Burnley match.
Our first match in April will see us travel to Hillsborough to play Sheffield Wednesday and the referee will be Graham Laws. I am sure most Burnley fans will not need reminding of this particular referee. This will be the second time this season that he has taken charge of the Clarets. The first time was at home to Derby County and he left his mark on that game after he sent of Wayne Thomas for what he thought was an elbow on the diving Rasiak. In that match as well he sent Phil Brown to the stands for his pathetic antics on the touchline. He will also be remembered for his performance at Deepdale last season when he gave Preston a penalty despite any possible offence taking not just outside the penalty but off the field of play.
Last season his only visit to Turf Moor was thankfully brief, as he was the referee who called of the Leicester City Match due to the pitch becoming rapidly waterlogged. In 2003/04 season he made two trips to Turf Moor, one was for the visit of Crewe which we won 1-0 and the other was for the visit of Gillingham in the FA Cup. On that occasion he allowed Gillingham to kick us all around the park in the first half and then sent Stan Ternent to the stand as he told Mr. Laws what he had though of his performance so far. This season he has been out for a large part of the season with injury, having taken charge of just one match between late October and early March, this was the reason why he did not referee the Crewe match at home he was scheduled to referee. While he is currently averaging around 3 cautions a game.
Mr. Laws was the referee for the Division Two Play-off final between Stoke and Brentford in 2002. While in 2001 he was the 4th official for the Division Two Play-off final and the FA Vase. Without doubt this appointment worries me, but show me a Burnley fan who is not worried by Graham Laws being the referee for Burnley matches.
Our first match at home in April is the visit of QPR and the man with the whistle will be Ray Olivier. It will be Olivier's second time in charge of a Burnley match after taking charge of our trip to Reading at the start of the season. On that occasion he sent-off Garreth O'Connor for kicking out at Bobby Convey late on.
Last season he took charge of our trips to Watford and to play Stan Ternent's Gillingham. In the 2003/04 season he took charge of the clarets twice as he took charge of our draws at home to Rotherham and away at Nottingham Forest with only three cautions between the two matches. That was a little coincidence as Olivier will probably be remembered for the sending off of Mark McGregor at Watford in late 2002, much to the disapproval of Stan. Mr. Olivier is not a referee who will receive for the cards although he has been known to be a little nit-pick. Mr. Olivier has been a football league referee since 1998.
Our match away at Hull City on the 15th will be refereed by Darren Drysdale. We can only hope that he improves on his performance from earlier on this year, when he was the referee for our trip to Cardiff . In what was a fussy performance it left Steve Cotterill commenting "The referee has refereed the game fantastically well for Cardiff this afternoon. It was a poor referring performance." The match against Cardiff has so far his only Burnley match so far. On that occasion he booked Boland from the home side, while McGreal and Akinbiyi also ended up in the book, while his card count this season is roughly four cautions a game.
Drysdale was promoted to the National List of assistants in 1996, and was promoted to the Premier League assistant list in 1998. In 2000 he was added to the FIFA list of assistant referees. In 2000 he was also an assistant in the FA Cup final. He was promoted to the football league referee list in 2004.
Our referee for our final match away this season at Millwall will be Clive Penton. This will be the second time he will have taken charge of the Clarets this season as he was at Carrow Road in December for our match against Norwich. He booked three players on that occasion (Ashton, Safri and Charlton) but it was felt that he was influenced by the crowd on that occasion. That is certainly not a good sign for a referee about to head to what could be a very important match at Millwall.
He was also in charge of our previous trip to Carrow Road and on that occasion Stan was left claiming the referee had missed a banged to rights penalty. Mr. Penton became a football league assistant referee in 1997, and in 2000 was promoted to the premierships assistants list. He officiated in one of the FA Cups semi-finals that year. While in 2001 he joined the football-leagues referee list.
The referee for our final match at home, against Luton Town, this season will be Russell Booth. This is his second season on the football league list and this will be the first time he has been the referee for a Clarets match. During his spell on the football league list he has been averaging around 3 cautions a match. The slightly worrying thing is that as of mid March he has yet to take charge of a Championship match. In fact he has so far only taken charge of two Championship matches and they came last season. Mr. Booth was 4 th official in the FA Youth Cup in 2003 and also in the Pontin's cup final in 2004. This will be the first time he has taken charge of a Burnley match.
All appointments are subject to change.