March Ref Assessor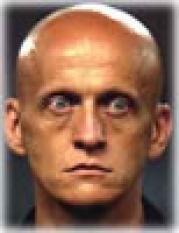 By Ref Assessor
March 7 2006
The March issue of Ref Assessor is here and we bring you previews of the refs in the upcoming games this month against Derby and Norwich
The man who will take charge of our league trip to Derby County will be Phil Joslin. This will be the first time he has taken charge of the Clarets this season, while last season he took charge of two of our games. He was at Turf Moor for the opening match of last season and put in a good performance, only cautioning Ian Moore as the match ended 1-1. Later on in the season he was the referee for out 1-0 win over Stoke at the Britannia Stadium. In that game he only cautioned Frank Sinclair, appearing as a later replacement for Richard Beeby.
Joslin can certainly not be described as card happy and is averaging around 3 cautions a game, while last season he ended with just 91 yellow cards from 39 games, with only the three yellow cards. Joslin is certainly a referee who will do all he can to avoid becoming the centre of attention and will certainly try to allow the game to flow as much as he can. He was appointed to the national list of assistant referees in 1992, before achieving Premiership and FIFA status in 1995. As an assistant referee he has been involved in some big matches that include the FA Cup final in 1998, and the European Championship Finals in 1996.
Our match away at Stoke City is currently assigned to be a Select List Official.
March also sees Norwich heading north for a match live on Sky Sports that will be officiated by Colin Webster. This will be his third clarets match this season, and a repeat of his performance from his last Burnley match will be more than acceptable. That performance was at Bramall Lane when he kept his cards in his pocket through out and had a very good game as we lost 3-0 to Sheffield United. He was also the referee on the opening game of the season as we lost 2-1 to Crewe. In that match he cautioned five players, 2 from Crewe and 3 for us.
Last season he had a very poor game at home against Leeds and got several key decisions wrong, while against Wolves last season the word to describe his performance would be fussy. This season he is averaging over 3 cautions a game, and has (at the time of writing) already used his red card 11, the good thing is that the number of cards he is issuing is falling after giving at least 5 yellow cards in nine of his first eleven games this season. The other interesting thing is he has waved two red cards in the same game already four times this season. When we played Sheffield United I commented that it was an appointment that worried me, hopefully he will have as good a game as he did against the Blades in front of the cameras. Mr Webster was promoted to the national list of referees in 2000, 6 years after joining the assistant referees list, and was an assistant referee in the 2000 FA Trophy final. 
The referee for our match against Southampton was originally scheduled to be a select list official.
These appointments are subject to change