The Ref Assessor is Back!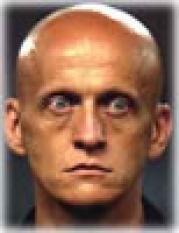 The worlds best?
By Longside Publishing
February 2 2006
With Southampton postponed due to the FA Cup and a short month anyway, the Ref Assessor brings you the games we will be playing.....
---
The Ref Assessor
February 2006

Our first match in February sees Plymouth Argyle make the trip to Turf Moor and the referee will be Trevor Kettle. Mr Kettle is certainly card happy and has already passed the '100 cautions' mark this season, and is averaging more than four cautions a game. In his first season on the national list in 2003/04 he averaged more than four and a half cautions a match with 131 yellows in 28 games. However, last season he averaged just over three cautions a game with 87 yellows in 28 games. It was during last season that he took charge of our trip to Cardiff having a quiet afternoon with his only caution going the way of Jean-Louis Valois. Kettle is a referee who despite all the yellow cards, has been accused of failing to maintain control of matches. When he officiated at the Yorkshire derby between Rotherham United and Barnsley he cautioned eight and sent off 3, much to the annoyance of the Rotherham fans. He was appointed onto the national list of assistants in 1998, and in 2002 he was an assistant referee at the Worthing Cup final between Blackburn Rovers and Tottenham Hotspur. He was promoted to the national list of referees in 2003 and has been tipped for promotion to the select group of officials.
| | |
| --- | --- |
| Our first away match sees us travel to Portman Road to face Ipswich Town where the referee will be Darren Deadman. Mr Deadman is currently in his first season on the national list of referees and his first match at Championship level was Derby County's 5-1 hammering of Crewe Alexandra. In that match the only caution was Ross Turnball the Crewe goalkeeper. Mr Deadman averages between 3 and 4 yellows a match. This will be his first match as a referee of the Clarets. | |
| | |
| --- | --- |
| | Our midweek fixture at home to Wolverhampton Wanderers will see Clive Oliver return to Turf Moor as the referee. Last season he was at Turf Moor for the visit of QPR which ended with a Burnley victory 2-0. On that occasion he had a good game, only cautioning Bowditch and Kanyuka, though he was accused of being a little pedantic! He is certainly not card happy though, as last season proved, when he averaged less than 3 cautions a game. Mr Oliver was promoted to the national list of referees in 2004, having been a football league referee since 1998. In 2004 he was the 4th official at the Conference Play-off final and in 2003 he was the referee at the Unibond League Cup final. |
| | |
| --- | --- |
| The referee for our trip to Coventry City has yet to be confirmed. | |
These appointments are subject to change