The Ref Assessor brings us Januarys Referees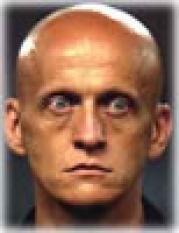 Worlds Best Ref?
By The Ref Assessor
January 2 2006
With a cup match and only one home game all month, January could actually be a make or break month! We had the usual ref problems last month! The Ref Assessor brings us Januarys lot.....
---
The Ref Assessor
January 2006

Our opening match of 2006 is the trip to QPR and this game is taken charge of by Keith Stroud. Keith was promoted onto the national list of assistant referees in 2000 and on to the select list in 2002. He was also one of the assistants in Division Three play-off final in 2002. Two years later and he was on the FIFA list of assistants. While in 2004 he also did the National Conference play-off final between Aldershot and Shrewsbury. This is his second season as a national league referee.
| | |
| --- | --- |
| The break from the league then comes in the form of the FA Cup and the away tie at Derby County with the man in the middle Michael Jones. His last match at Turf Moor was the Reading home match last season which ended goalless, he left without being the centre of attention. One of his other appearances at Turf Moor that season was the Stoke City match at home. On that occasion he sent Michael Duff off for two cautions, although the second for handball was a poor decision. Earlier in that match though he had awarded us a penalty with was converted by Robbie Blake. He was originally part of Mark Clattenberg's team for the FA Cup tie against Liverpool that was abandoned due to a waterlogged pitch. He was replaced as fourth official by Howard Webb for the re-arranged date. He has taken a charge of a number of Burnley matches during his career but as well as the Stoke game he will be remembered for a game against Derby as well. That match was in the 2002/03 season and included a red card for Craig Hignett, who then had to walk the length of Turf Moor to the dressing rooms. He was the forth official in the 2004 Carling cup final between Middlesborough and Bolton Wanderers, and in the same year took charge of LDV Vans Area Trophy Final between Blackpool and Sheffield Wednesday. | |
| | |
| --- | --- |
| | Following the Cup it is back to business in the league, and it is Darren Drysdale who takes charge of our game at Cardiff City. He was promoted to the National List of assistants in 1996, and was promoted to the Premier League assistant list in 1998. In 2000 he was added to the FIFA list of assistant referees. In 2000 he was also an assistant in the FA Cup final. He was promoted to the football league referee list in 2004. |
| | |
| --- | --- |
| We only have one league match at home in January, however that is a Lancashire derby with rivals Preston North End, the man in charge is Paul Taylor. He had been marked down as slightly card happy, although over recent years he does appear to have calmed down a little. Last season he took charge of the Carling Cup second round tie at home against Wolves. On that occasion he gave two penalties to Wolves, both of which they failed to convert. It ended with us winning on a penalty shoot out. Taylor has been on the football league referee list since 1990, he refereed in the divisional play-offs in 2004 and in the same season he was fourth official for the FA Trophy Final. | |
| | |
| --- | --- |
| | Our final league match in January sees the long trip south to Brighton. This will be taken charge of by Kevin Wright. He was also in charge of our last visit to Brighton, when he tried to let the game flow, despite missing a few offences that other referees would have stopped play for. This was the first time we had seen him referee a Burnley game. He was promoted onto the football league list of assistant referees in 2000, and was promoted to the referees list in 2003. In 2003 he was an assistant referee in the LDV Vans area final between Bristol City and Cambridge United, and he has also been involved in the divisional Play-offs as an assistant referee. |
These appointments are subject to change