The Ref Assessor brings us December's Referees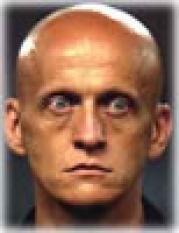 Worlds Best Ref!
By The Ref Assessor
December 31 2005
The month of December is possibly the most important of the campaign so far. Will our referees bring us the luck you need or create the havoc they often do? The Ref Assessor lets us know who we have...............
The Ref Assessor
December 2005

Southampton away will be handled by Brian Curson. His last Burnley match was last season on the final day of the season at Millwall, he also refereed at our trip to Portman Road to face Ipswich. Having started refereeing in 1985 he worked his way up to join the national list of assistant refs in 1996, and then onto the referees list in 2000. In 2005 he was in charge of the LDV Vans Final at Cardiff between Southend United and Wrexham.
| | |
| --- | --- |
| Colin Webster will be the official for the match against Neil Warnock's Sheffield United at Bramall Lane. He took charge of our first match of the season away at Crewe. He had a poor game when we played Leeds last season in our 1-0 defeat, and was a little fussy when he took charge of the home match against Wolves early last season. I am a little worried about this appointment I'm afraid, as Sheffield United is often a difficult place to referee. Mr Webster was promoted to the national list of referees in 2000, 6 years after joining the assistants list, and was an assistant referee in the 2000 FA Trophy final. | |
| | |
| --- | --- |
| | Eddie Ilderton has the honour of our first home game in December when he returns to take charge of Watford's visit. He was back earlier in the season to officiate in our draw against Brighton , when Garreth O'Connor scored from the spot after a foul on John McGreal. He took charge of Millwall's visit to the Turf last season. Eddie was promoted to the referees list in 2002, and was an assistant FA youth cup final in 2002. Overall a referee who tried to keep the cards to a minimum and tries to avoid being at the centre of attention. |
| | |
| --- | --- |
| The big match in December is the arrival of Stoke City to Turf Moor and this will be handled by Nigel Miller. Mr Miller was appointed to the referees list in 2003. He was at Turf Moor for our 4-0 win over Coventry and despite giving us a penalty and awarding us a penalty he was awful. He took charge of our Carling Cup trip to Bury last season which we won 3-2. He also was in charge of the trip to QPR last season when both SC and Ian Holloway admitted he was terrible. This appointment worries me, in the most difficult match to referee this season at Turf Moor, as it will be, they give us a referee who in the past has looked well out of his depth. | |
| | |
| --- | --- |
| | Clive Penton will be at Carrow Road for our match against Norwich City. He was in charge of our last trip to Carrow Road and on that occasion Stan was left claiming the referee had missed a banged to rights penalty. Clive became a football league assistant referee in 1997, and in 2000 was promoted to the premierships assistants list. He officiated in one of the FA Cups semi-finals that year. While in 2001 he joined the football-leagues referee list. |
| | |
| --- | --- |
| Andy Woolmer gets the honour of the last match at Burnley in 2005 against Sheffield Wednesday. Mr Woolmer is currently in his second season as a football-league referee. He was promoted to the football-leagues assistant referees list in 1994. Andy was assistant referee in the League Cup final in 2003, and in the same year was also an assistant at The Community Shield final. | |
These appointments are subject to change