Warnock gone - time for GFHC to show us what they're about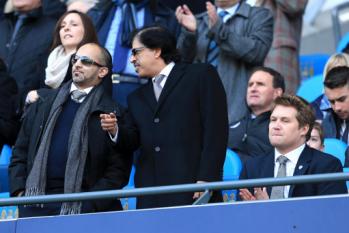 By Andy Baggott
April 2 2013
After Leeds parted company with Neil Warnock last night – the search is on for the new manager. I've said before, that Warnock should have gone several weeks ago, and for my money, this decision is too late in the day. To be clear, this is not a Warnock bashing – he has worked in incredibly difficult circumstances. He hashad to work with one arm up his back, and been messed around completely by the ongoing ownership debacle. However – we all knew he was going at the end of the season anyway, and the play offs, in reality (not mathematically) were dead in the water weeks ago.
The players knew he was going – was a player out of the team going to bust a gut to win his place back? Some would, some might take it easy knowing a new man would come in and give a new chance. Would prospective signings be desperate to come when they wouldn't know who the manger would be? I digress – Warnock has gone and we can look forward.
This appointment is massive – bigger than any managerial appointment in the last 10 years. Why? Two big reasons. Firstly, we've had a dozen managers in the last 12 years – and none have really taken us forward. None have excited or united the fans. From a footballing point of view, we really need to make the right decision. Secondly, and possibly even more importantly, the new manager will give us a chance to see what our owners are really all about. IF they've got money behind them – this is a chance to show us they are real players, and to be taken seriously. I don't buy into this 'waiting for the right man to come available' – is that what the top teams do? Not a chance – they go and get the right man. Money talks, so let's see what GFHC are made of.
I'll be honest, I really don't know who I'd want as manager. The names recently linked are hardly inspiring. They're all recently sacked, or would use us as a stepping stone. I'd like to see us go for someone like Martinez at Wigan. He might not fancy it, dropping down division etc. but why not try. What a boost that would be. A highly rated manager, prepared to drop a division. It would be a really loud, clear statement of intent. That is the kind of move that GFHC should me at least trying. Is Martin O Neil really going to drive us on? Is a Mark Hughes or Gus Poyet going to unite the fans?
Finally, the new manager needs to be targeted now. If we wait til the end of the season, it will mean yet another pre season wasted. The new man will need to assess the squad and decide who stays and who goes. That takes time… If we could get someone in now, he can tell the squad they've got 7 games to go and show him they deserve to be a part of this club. He can judge, see who he likes, and see what he needs… and start planning now..
Come on GFHC – this is your moment. We all knew Warnock was going, so you'd like to think they'd been planning already. Let's see what you're all about. Are you serious about our club, or are you a bunch of chancers trying to make a quick killing – the next few weeks will begin to paint a picture…
More Leeds United headlines
Leeds United Poll