Coventry Telegraph Article 3 Season 2016/17 (OTHER!)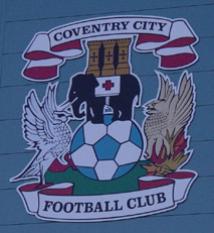 By CovSid67
January 21 2017
Public Enemy once asked: '(Bass) How low can you go?' Seemingly, in the case of Coventry City, the answer is all the way down. And then a bit more.
Amongst all the negativity, I always try to find a positive or two to include in this article. This is the best I can come up with: if some of the Coventry City players that may take us down are still here next season, they will only be 'slightly' out-of-their depth in League Two rather than 'totally' in League One. Here to help.
There were threats of a ban for those that invaded the pitch against Sheffield United recently. Coventry City (the club) should be careful making such comments, as I can see 8,000(ish) fans doing it next time. Some of those that got on the pitch certainly moved faster than too many of our players.
On a similar note, recently, due to illness, and the inability to reach the TV remote control, I watched 'Tree Of The Year' on C4 (Yes! Really. Alan Partridge's 'Monkey Tennis' suggestion is surely near to becoming reality). The whole thing was a farce, as there wasn't one Coventry City defender in the running....
The club seem to have stopped doing competitions on Twitter to win tickets for home games this season. This can't be because demand is currently so high anyway. I struggled to give tickets I won away last season when we were doing well.
Rod Stewart was recently in town, to watch his son at the ice hockey. If there were not at least half-a-dozen attempts to get him to buy a football club, then this was an opportunity missed (Though he may insist on bringing his friend Gordon Strachan back as manager. Every silver lining has a cloud). He should have been locked in a room till he bid for the club.
On the pitch, the fact that Stuart Beavon is probably already in the running for 'Player Of The Season' tell you everything you need to know about how poor it's been (This is not a criticism of SB, more a reference to the fact he's been better than most, and has only been here for twenty minutes). Interested to know where Jodi Jones disappeared to, between injuries.
Christmas came and went, with Coventry City doing nothing to take away from this annual non-event. Despite being a good boy last year, Santa ignored my one wish: for a Coventry City win in the league (It's almost three months since the last one). The ignorant fat b*****d.
Last weekend was one of those when you realise that, if there is anybody 'up there' looking down on us, they seriously hate Coventry City. Six of the seven bottom clubs won - Coventry City, of course, being the exception.
New(ish) boss Russell Slade has brought around half-a-dozen decent looking signings in so far. Another twenty, and we could have a squad capable of competing....
View a Printer Friendly version of this Story.
Coventry Telegraph Article 3 Season 2016/17 (OTHER!)
Covcitytilidie (IP Logged)
21/01/2017 14:33
What do you think? You can have your say by posting below.
If you do not already have an account
Click here to Register
.
Sorry, only registered users may post in this forum.