Tim Fisher Interviewed On CWR - The Future Looks Bleak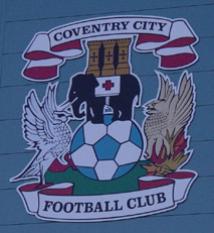 By CovSid67
December 18 2016
Fittingly, with it being panto season, villain of the piece Tim Fisher appeared on local radio to answer supporters concerns, and said absolutely nothing that gives hope for the future of the club....
The show contained one hour of nothing new/heard it all before sound-bites, that would suggest this club is dead in the water.
The club wants to break even, so refuse to invest in the club, but expect more supporters to turn up. The over-all consensus is that very few supporters will be back next season. So the squad will be cut accordingly .... though quite how it can be cut more is anybodys guess.
Quite how supporters re-frained from swearing throughout the hour I don't know, as they became ever-more infuriated with every answer to a question. I can only presume the show was on a five second delay.
To hear the entire depressing interview, click here:
http://www.bbc.co.uk/programmes/p04h65hw
View a Printer Friendly version of this Story.
Tim Fisher Interviewed On CWR - The Future Looks Bleak
Covcitytilidie (IP Logged)
18/12/2016 12:38
What do you think? You can have your say by posting below.
If you do not already have an account
Click here to Register
.
Sorry, only registered users may post in this forum.