Shambolic Coventry Lose Again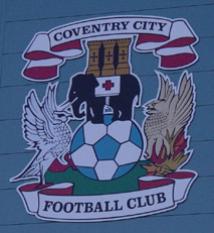 By CovSid67
November 27 2016
'Glory hunting' Coventry City fans once again watched a fairly clueless, passionless display, against a poor MK Dons side.
Such is the current climate around all thing Coventry City, I was offered the use of a season ticket for this match from two season holders who opted to do other things, rather than waste another Saturday watching inevitable defeat.
There was yet another protest before the match, but it will, once again, come to nothing.
The first half, display wise, was better than the second half, but Coventry City can usually only manage one half, so it was fairly obvious the second half would not bring about a positive result. Upson, for MK Dons, scored both of their goals, taking his tally for the season to three.
Only a few players came out of this with anything resembling praise. One being Kelly-Evans at right-back, the other being Ben Stevenson, who scored a sublime equaliser - two of the youngest players on the pitch. Stevenson was also sent off with just over fifteen minutes left. Most fans believe the decision to award a yellow at best was excessive, red utterly ridiculous.
Somehow Bigirimana won the 'Man Of The Match' award, despite having a range of passing that would shame Stevie Wonder, free-kicks a five-year old would apologise for, and a potential match winning shot that instead decapitated an MK Dons fan in Row ZZ. The prayers he offers before matches are clearly not being answered....
As for Tudgay being selected, if he's in because of his experience, I'm ten years older than he is, and available next match. A fair few Coventry City fans criticised those that booed him as he was subbed, but such reactions are understandable after enduring yet another afternoon of frustration. He was abject at best (Other opinions are available, and respected!).
Turnbull once again had a shocker, and it's hard to believe the club actually spent money on him. Hindsight is a wonderful thing, but I'm sure a back four that includes the released Phillips, Martin, and Johnson, would be doing far better.
Jodi Jones, after impressive displays last season, has all but disappeared - though Tudgay opting to pass to him when he had half the pitch to himself might have helped us gain a more positive results. Lameiras, who replaced Jones late on, barely touched the ball in his time on the pitch. Not exactly 'super sub' stuff.
To anybody wondering why I only update this page sporadically, it's difficult trying to find a different way to write the same thing, it's difficult trying to write about something that means so much, but is clearly near its end. On and off the pitch, the club is an absolute shambles. Our club is dying, and there's **** all we can do about it.
View a Printer Friendly version of this Story.
Shambolic Coventry Lose Again
Covcitytilidie (IP Logged)
27/11/2016 13:35
What do you think? You can have your say by posting below.
If you do not already have an account
Click here to Register
.
Re: Shambolic Coventry Lose Again
27/11/2016 19:04
Yep - it seems after an upturn under MV, teams have now begun to work out the slightly different system MV plays and we're back to square one. Needs a change.

Personally I think we need to try two 'proper' strikers again as none of them are prolific/experienced enough to spearhead an attack by themselves, especially with 'flair' players like Jones, Reid and Lamerias who seem unable to make an impression or create much if they start a game. I'd let DiKE and Haynes have the wide midfield spots instead - they offer more defensive cover and can't offer any less going forward.

McBean should've started this game - he'd have put himself about and worked the defence even if he only lasted 45-60 minutes and then gave said flair players a chance.

I'm worried that we rely on Rose so much we bring back in before he's ready and can see him making the injury worse over the next month and be out for a few months, even the season. In which case we're stuffed. Gadzhev has been disappointing, but maybe needs playing in a no.10 type position? Bigi has done better than I expected (but I've never massively rated him anyway) as at least he has won a few tackles etc. His passing makes Sideways Sammy and Stephen 'the crab' Hughes look incisive!

Defence looks a bit ropy and always has an error in them. Wonder if they wish they'd taken a chance on getting than Finnish guy fit over the past few months now?

Positive - Burge has looked massively improved since coming back in? Hardly much to shout about
Sorry, only registered users may post in this forum.