Coventry Telegraph Article 2 Season 2016/17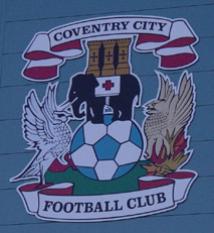 By CovSid67
November 12 2016
Well, the 'cheap option' isn't doing badly, is he?! This is why I've long since given up having much of an opinion on anybody that comes in till they've failed .... or otherwise!
'Inexperienced' Mark Venus took twice as many points in the last four league games as the 'experienced' Tony Mowbray managed in nine (TM finishing on six from thirty points on offer, before departing).
MV also won more league games in his first match in charge than Mowbray managed in ten! I can't help wonder what was happening off-the-pitch that the same players have suddenly discovered how to gain positive results?
Many fans were against Mowbray going, but I feared we were going to match Sunderland this season, as I couldn't see where victory was coming from(Pre-Bournemouth result). The quality of the side was blamed, but recent results have proved we were punching below our weight. Ish.
While results have improved, displays haven't necessarily! I'll take that for now, as it's helping us climb the table, albeit slowly. The stand-out opinion seems to be that the team don't turn up for first halves, but improve massively when substitutions are made! An improvement on the previous manager!
Our next game sees Venus's biggest test so far, at home to table-topping Scunthorpe. They've scored more than twice as many goals as us (36 to 15), and we currently have the second worst record in the division, after Oldham (9!).
The upturn in results is down to an improvement in defence, and a midfield showing why, in my opinion, they're one of the strongest in the division. I stated at the time Andy Rose's injury would affect the team. We definitely look better when he plays.
I'm wary of praising any players, as last time I mentioned Gadzhev, stating how good he 'could be', who since then has fallen off the radar!
Lee Burge, a player I thought might have played his last game for the club when he was dropped last season, has kept three clean sheets in six league games, and is looking improved. Credit where it's due!
Off-the-pitch problems are gathering column inches in the nationals, so here's hoping something good comes of it all. If for no other reason, I'm bored of reading opinions from people telling others how they should protest. A bit like being told who we should vote for....
In one of those statements that can't actually be proved (Like stating halving the price of a season ticket will double the amount sold!), I'm fairly sure if fans knew a 100% boycott would see the owners leave, they would do so.
Since the club raised the price of my season ticket from £250 to £420, I've practised boycotting a fair amount.
There's a decent list of former Coventry players saying the owners should go.Maybe they should get together and buy the club?! There are moments where I feel more detached from the club than I ever have before. I would be forever in their debt if they save our club and re-unite supporters....
View a Printer Friendly version of this Story.
Coventry Telegraph Article 2 Season 2016/17
Covcitytilidie (IP Logged)
12/11/2016 12:13
What do you think? You can have your say by posting below.
If you do not already have an account
Click here to Register
.
Sorry, only registered users may post in this forum.