Coventry Telegraph Article 1 Season 2016/17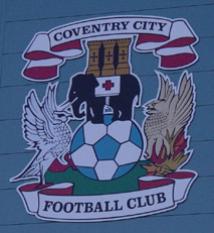 By CovSid67
September 16 2016
To any Coventry City fan under 30 years of age, I salute you. You've had nothing. To any Coventry City fan over 30, I salute you too. You've had almost nothing. The way the off-field problems are going, soon we might really have nothing.
I've always laid the blame for the mess at the door of the owners AND the council (Though some people seem to have a problem with this opinion). They seem to be competing to see who can put the last nail on our coffin. And it's supporters who suffer while they play their stupid games.
If the legal battles continue, and the owners dare to win a round, I presume the council will contest the verdict? Then the loser of that decision will contest ... etc, etc, meaning there will never be an end to this nonsense? If that's the case, I don't see how the club can survive - especially if the Academy loses its status.
Am I being naïve suggesting the council call the owners bluff by offering them land to build a ground on? Quite possibly! (It's surely worth a try though?). I, like so many others, just want an end to the nonsense though. I want to get back to ONLY moaning about the football.
Some supporters want us to go bust and start again - I don't. This is Coventry City, and all we seem to do is tread water. My worry is we would suffer more of the same, a few divisions down.
On the pitch, the stat's apparently say we're playing well. Opposition managers are praising us too, which would be fine if we weren't twenty-third in the table. Seven games in, supporters are already pinning their hopes on 'doing a Barnsley' - this despite merely hoping for damage limitation in too many fixtures.
The collapse against Norwich was massively disappointing - we got a better result than that again Premiership Arsenal a few years back. The way it was accepted by so many fans before a ball was kicked sums up the state of the club perfectly. Pre-Millwall predictions were fairly similar.
We should be a match for Norwich's reserves. Some stated they were Premiership last season. So what? To those that expected defeat, check the Chelsea line-up versus Bristol Rovers. By the logic of some of our fans, Rovers should have stayed at home and saved the petrol money. They didn't, and they ran Chelsea close.
Having waited for the defensive signing that was going to plug the holes at the back, or the striker that was going to make Adam Armstrong look as prolific as Clive Platt, I was fairly disappointed when Bigirimana was announced as having returned to the club. With every passing fixture, I'm glad he did!
Gadzhev and Bigirimana, can be as good as Fleck and Vincelot, and Sordell can be as good as Sordell wants to be (SU have won the three games, each time Fleck started on the bench!). Once Jodi Jones gets past the injury that is preventing him playing 90 minutes, we can perhaps start out-scoring the opposition again.
I don't actually think we have a bad squad, just a little too inexperienced, too light-weight, and lacking in height. And too fragile. Here's hoping none of them have read the 'Oldham game is a must win' comments/headlines....
View a Printer Friendly version of this Story.
Coventry Telegraph Article 1 Season 2016/17
Covcitytilidie (IP Logged)
16/09/2016 15:59
What do you think? You can have your say by posting below.
If you do not already have an account
Click here to Register
.
Sorry, only registered users may post in this forum.