We nearly lost, what a shambles!!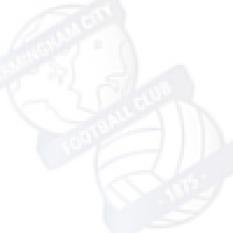 blues badge
By BlueNose.tk
January 7 2006
Blues dont score yet again as they are lucky to escape with a draw agains a suprisingly.Brilliant League 2 strugglers team which is Torquay United. Tony Bedeau`s goal ruled out for a foul, Steve Woods hit the post from a cracking 25 yard shot which left Maik Taylor with no chance, Jermaine Pennant, the most impressive Birmingham player on the day had a shot glance wide. Heskey was his usual self missing from 6 yards, Torquay had a clear penalty turned down after Kevin Hill was hauled down by Nicky Butt, so overall in big Bruces words we were "lucky".

Brucie boy said:-

I have got to be honest: we had a bit of Lady Luck on our side today. Especially in the second half, we just didn't perform at all. We are lucky that we are still in with a shout.
"The players are relieved - and so they should be. We nearly had one of those horrible afternoons where you get a shock and an embarrassment.
"We will take them back to St Andrews and maybe we didn't deserve to but that's the beauty of the FA Cup. It does this to you, especially at small grounds where the pitch is not the best."

Leroy Rosenior said:-

"If you had offered me 0-0 at the beginning of the game, I would have taken it but we should have won.
"I'm disappointed but absolutely delighted with the performance. They couldn't have given any more.
"They controlled the first half but we defended very well. I thought we could lift our game in the second half and we did," the Gulls boss added."

We said :-
We wasnt good enough even for a League 2 side!
More Birmingham City FC headlines
Birmingham City FC latest threads
Birmingham City FC Poll