Boston 2 Harriers 2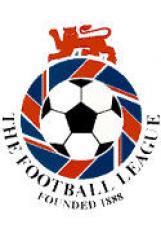 Draw today
By KJ
November 30 2003
Harriers threw away a 2 goal lead as Boston came back to earn a point a York Street.Details on this plus all the other news around Aggborough this week. BOSTON 2 HARRIERS 2
Unfortunately I didnít attend todayís game at York Street, so just the basic details, see many of Harriers other sites for reports.
So Harriers came away from Lincolnshire with a point, I personally would have settled for that beforehand. However, after surrendering a 2-0 lead, it must go down as 2 points lost. Harriers took the lead when Craig Hinton converted a 35th minute penalty, 1-0 was the half time score. Harriers doubled their lead when Andy White grabbed his 1st ever Harriers goal on 56 minutes. Boston however struck back through a Boyd brace in the next 10 minutes or so. Final score 2-2
WEEKLY ROUND UP
A LOOK BACK AT THE WEEK AT AGGBOROUGH
CITY DEFEAT
Harriers crashed to a surprise defeat to auld enemy Worcester City in the Ian Cottrill testamonial. City took the lead against the run of play with a Cottrill penalty. Craig Hinton equalised with a header from a corner before an experimental Harriers side folded in the 2nd half. Harriers eventually going down 4-2, with Bo Henriksen scoring Harriers other goal.
To be fair, Harriers did create plenty of chances but to allow a Southern League team to net 4 goals is simply not good enough. Jan did give some players a chance to prove themselves with the line up being, Danby, Coleman, Stamps, Hinton, Ayres, Williams, Parrish, Betts, Shilton, Henriksen, Lewis. A bit difficult really, as some players like Danny Williams for example, must have found it difficult to get motivated, whilst others such as Betts and Shilton were looking to get back in. very disappointing but luckily only a friendly. One player who didnít impress was Lee Ayres.
GOODBYE AYRESEY
Young defender Lee Ayres was released from his 6 month contract this week after failing to impress Jan. The former Walsall player has since signed for Conference side Tamworth, where he spent a spell on loan earlier this season.
BUNNY WEIR
Whilst at the Worcester friendly, I, like many others found out the sad news about Bunny Weir. As many of you know, Bunny was the father of Harriers legend, Martin Weir. I personally have fond memories of Bunny, sat in the main stand keeping an eye on his son. To be honest, Bunny seemed to be Weirdoís biggest critic, this is not to say he slated him, he just wouldnít let him rest on his laurels. Bunny was always good to talk to and can I say he will be missed. For Martin and his family, can I offer my condolences.
ANOTHER DANE ON THE WAY?
Harriers boss, Jan Molby is confident of adding another fellow countryman to his Harriers squad. Odense striker, Jesper Christiansen is believed to be on his way to Aggboro. If Kidder could have signed him yesterday, then he could have played in next weeks FA Cup game at Woking. Unfortunately I donít believe we got him in time but he could be here for the next league game against Orient, in a fortnight. In addition to this, Jan is also chasing a mystery man, which he describes as a leader.
LEE HUGHES
Former striker Lee Hughes has been charged with causing death by dangerous driving. He is currently out on bail.
GOODBYE MATTY
It has been reported on the official site that Harriers have agreed to sell young striker, Matt Lewis to Hinckley. Good luck Matt.
WOKING NEXT
Next week sees one of our most important games for quite a while when we travel to old Conference adversaries Woking in the 2nd round of the FA Cup. More on this later.

More Kidderminster Harriers headlines
Kidderminster Harriers latest threads
Kidderminster Harriers Poll