United Triumph Against 'Europe XI'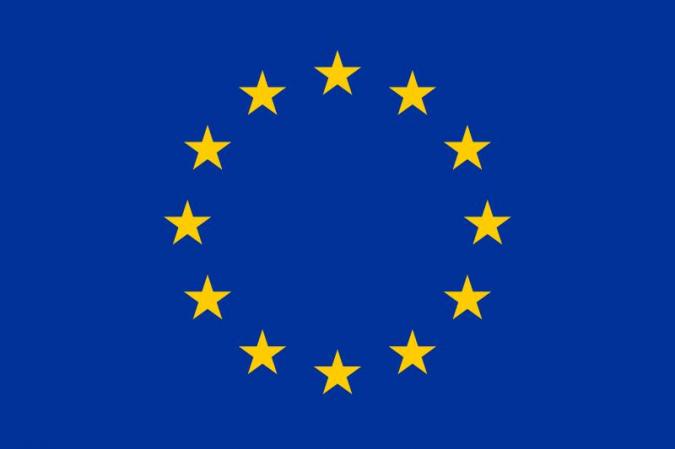 United Win 4-3
By Chris O'Brien
March 15 2007
A brace from Wayne Rooney and goals from Wesley Brown and Cristiano Ronaldo were enough to give United a 4-3 win over the Europe 'XI'. The charity match was organised to commemorate 50 years of the European Union and celebrate 50 years since United first participated in European competition.
Some £1.25million was raised for charity as a Manchester United 'XI' narrowly beat a European 'XI' at a packed Old Trafford.
The European squad boasted a team packed full of household names to entertain the masses. However, for 'Team Europe' read players based in Europe. The squad included the Argentinean international Roberto Ayala and the Senegalese striker El-Hadji Diouf!
There was a warm reception for Henrik Larsson, who featured up front for Europe on what could be his last appearance at Old Trafford. There was also less welcoming receptions for Steven Gerrard, Jamie Carragher and Robbie Fowler who all got their opportunity to feature against the Red Devils.
The game was organised to commemorate the 50th anniversary of the European Union and also 50 years of United competing in continental competition. It was a match played in true 'friendly' fashion and lacked any real competitive nature with both teams enjoying plenty of time, space and freedom on the ball; though supporters witnessed seven goals and will not have been disappointed by the entertainment on show.
Despite forthcoming fixture congestion, Sir Alex Ferguson was willing to name a strong team for the exhibition match. Edwin Van Der Sar sat out the evening's entertainment, but apart from the Dutch 'keeper, Fergie brought out all the 'big guns' including Wayne Rooney, Ryan Giggs and Gabriel Heinze.
United dominated the opening period and took the lead after only six minutes. Wayne Rooney picked up a Paul Scholes pass and charged towards goal before poking the ball passed Santiago Canizares in the Europe goal.
United were enjoying the work-out and doubled their advantage just three minutes later with Wesley Brown the unlikely scorer. The defender stabbed home a Ryan Giggs cross from close-range as United played some classy, entertaining football.
Europe grabbed a goal back through Florent Malouda as his long-range effort eluded Tomas Kuszczak; but United's two-goal cushion was soon restored as Cristiano Ronaldo fired home a beautiful 30-yard free-kick to the delight of the crowd.
Then came some controversy. Europe won a penalty as Wesley Brown brought down Zlatan Ibrahimović in the penalty box and the visitors were awarded a spot-kick. Larsson had a broad smile on his face as he hoped to get the chance to bid farewell to United with a goal; but Ibrahimović himself insisted on taking the penalty which he subsequently blasted against the crossbar.
A fourth goal came for United just before the interval as Rooney tapped home an accurate cross from Ji-Sung Park. It was a stylish move from United and summed up 45 minutes of training ground football that the Reds really seemed to enjoy.
There were no less than fourteen substitutions at half-time as the revolving door of changes swung into action. The most pleasing from United's perspective was the arrival of Andrew Cole to the pitch; with the Portsmouth forward invited to play as a 'guest' for the Red Devils. Cole, of course, scored 94 times for the Reds during his six-year stint with the club.
Europe grew stronger after the interval and adapted better to the substitutions made. They dragged themselves back into the game thanks to a brace from El-Hadji Diouf with the former Liverpool striker twice finding a way past substitute United stopper Thomas Heaton; the second of which was a cheeky penalty after Heinze handled the ball in the penalty box.
All in all an enjoyable night of football and plenty of money raised for charity.
Well done to all those who were involved.
Full Time - Manchester United 4-3 Europe 'XI'
Attendance - 74,343
Manchester United: Kuszczak (Heaton 45), Neville (O'Shea 45), Brown, Heinze, Richardson, Ronaldo (Eagles 45), Scholes, Giggs (Carrick 45), Park, Rooney (Cole 45), Smith (Dong, 72).

Europe XI: Canizares (Coupet 45), Zambrotta (Campo, 64), Ayala (Stefanovic 45), Materazzi (Christanval 45), Abidal (Kallstrom 45), Mancini (Gerrard 45), Pirlo (Stelios 45), Gattuso (Carragher 45), Malouda (Diouf 45), Ibrahimovic (Zenden 45), Larsson (Fowler, 64).