Prediction League Game 2 - Airdrie Vs. Arbroath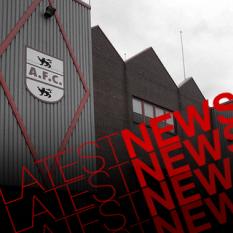 By Stomp Admin
August 11 2017
Airdrie were one of four teams to finish the first game of the season with no points a 2-1 loss away to Forfar, where as our newly promoted opponents got of to a flier with a 2-0 home win against Queens Park. As we know many pundits are predicting the Diamonds are relegation fodder this season so many the result was a great suprise but i've never supported a team that wasn't an under dog so what's really changed?
Prediction League
Only two Airdrie fans managed to predict Forfar would win 2-1 last week a scoreline I can see being used quite a lot this season meaning that Diamond F16 and Tory Boy share the top spot going in to our game against Arbroath. With news that Andy Ryan is doubt full for tomorrows match it's going to be tough to predict where the Airdrie goals will come from.
Match Predictions.
Prediction Stats Airdrie v Arbroath

Home Win:

50% [12]

Away Win:

12% [3]

Draw:

37% [9]

3-2

4% [1]

3-1

4% [1]

2-2

8% [2]

2-1

25% [6]

2-0

8% [2]

1-2

12% [3]

1-1

8% [2]

1-0

8% [2]

0-0

20% [5]
It's seems i'm not the only one who likes supporting an under dog as 50% of fans fancy a home win for the Diamonds and look at that 2-1 is the most predicted scoreline.
it's not to late to enter, we close entry after the first quarter of matches are played and it would be great to have more entries.
View a Printer Friendly version of this Story.
The Stomp (IP Logged)
Prediction League Game 2 - Airdrie Vs. Arbroath
11/08/2017 19:32
What do you think? You can have your say by posting below.
If you do not already have an account
Click here to Register
.
Re: Prediction League Game 2 - Airdrie Vs. Arbroath
12/08/2017 18:23
If the Ref had given that penalty and we had scored I would be up the table tonight! How to predict next week when the Rovers score 5 at Hampden will need some thought.
Sorry, only registered users may post in this forum.