Prediction League Game 1 - Forfar Vs. Airdrie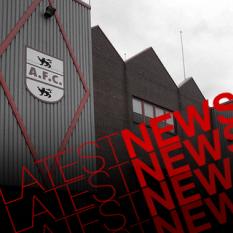 By Stomp Admin
August 5 2017
So a pre-season of turmoil, un-answered questions and frustrations has come to an end and we're at the first game of the league season, none of the above has been resolved but we have a team on the park and now have the distraction of the football league to look forward to or dread, maybe even a bit of both in equal measure.
Airdrie open the league season with a journey to Forfar Athletic where we will face a team with no less than five ex-diamonds namely – Grant Adam, Simon Mensing, Jamie Bain, David Cox and Jim Lister players I have no doubt that are glad they are away from the turmoil that is Airdrie.
As an Airdrie fan this season is going to be difficult to predict, I believe that with such a young team we're going to see massive degrees of inconsistency and I'm prepared for that. However the prediction league is easy for me as I'm predicting 2-1 to Airdrie every game.
I'm always great full for the support I get with the prediction league, this year admittedly it's been a struggle getting enough names but with everything going on at the club I'm really not surprised however I am even more great full to the people who have signed up already.
The Prediction League.
From the predicted score lines below it's obvious to see that Airdrie fans don't have a clue how this game is going to go. The favoured score line is a 1-1 draw and I think at the moment I would happily take that.
Remember you have until 3pm match days to make your predictions it's not too late to enter and you can predict a full season of scores today.
Prediction Stats Forfar v Airdrie

Home Win:

35% [7]

Away Win:

30% [6]

Draw:

35% [7]

3-2

5% [1]

3-1

10% [2]

2-2

15% [3]

2-1

10% [2]

2-0

5% [1]

1-3

5% [1]

1-2

15% [3]

1-1

20% [4]

1-0

5% [1]

0-2

5% [1]

0-1

5% [1]
What do you think can Airdrie win on the opening day of the season?