Prediction League Wk 46 Airdrie Vs. Queens Park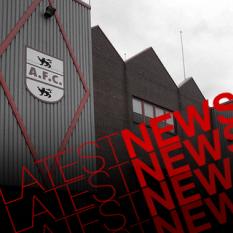 By Stomp Admin
May 5 2017
So we're here, the final day of the topsy turvy 2016-17 league campaign and we face Queens Park in the final match as we did in the opening match of the season. In that match we won 1-3 away from home, Iain Russell opened the scoring with a Penalty for Diamonds then Marc Fitzpatrick scored two, one for and one against Airdrie and it was Adam Brown who scored Airdrie's 3rd and ultimately the winner. In our second meeting there were four penalties, three for Airdrie all scored by Iain Russell and one for Queens Park scored by Ross Millen, in between Russells 2nd and 3rd penalty Scott Stewart managed to get in on the act the game ended 4-1 to the Diamonds. Queens Park got a little bit of vengence in one of the worst games I've seen this year when they beat us 2-1 at Hampden Gregor Fotheringham and Ryan McGeever Scored for the Spiders and Iain Russell scored Airdrie's only goal.
Prediction League
Totally ignoring everything surrounding the club apart from tomorrow's match Airdrie have the chance to finish the season in a play off spot, in the highest position we've had for several seasons and if you call yourself an Airdrie fan you should put all your frustrations behind you and hope for the small bit of success tomorrows match might bring, for one day stop massaging your ego's and support your team.
Prediction Stats Airdrie v Queens Park

Home Win:

65% [17]

Away Win:

7% [2]

Draw:

26% [7]

5-1

3% [1]

4-0

3% [1]

3-1

11% [3]

3-0

7% [2]

2-1

11% [3]

2-0

23% [6]

1-2

3% [1]

1-1

7% [2]

1-0

3% [1]

0-2

3% [1]

0-0

19% [5]
I know a draws enough to see us earn a playoff spot but we have to play to win, playing for a draw will only see us screw things up, however the favoured score lines are 2-0, 3-1 or 2-1 and we will settle for any one of those.
Prediction Table
The prediction league can come down to goal difference but barring some sort a disaster it looks like Chris Mac will will the prediction league for the first time his 2-1 Airdrie wins has served him well this season.
Prediction League Standings 05 May 2017

Pos

User Name

P

W

D

L

F

A

GD

Pts

1

Chris Mac

35

4

13

18

32

71

-39

25

2

Diamond Sab

35

4

10

21

26

84

-58

22

3

oldspunker

35

4

10

21

26

92

-66

22

4

DiamondF16

35

3

13

19

19

88

-69

22

5

Carlukediamond

35

2

15

18

24

78

-54

21

6

wilkman2112

35

3

12

20

24

83

-59

21

7

CAB

35

4

9

22

28

87

-59

21

8

The Man in Black

35

3

12

20

27

88

-61

21

9

Mocklin redz

35

2

13

20

29

79

-50

19

10

weigh cider

35

4

7

24

28

86

-58

19

11

Paddyc

33

4

7

22

21

81

-60

19