Prediction League Week 24 Airdrie Vs. Livingston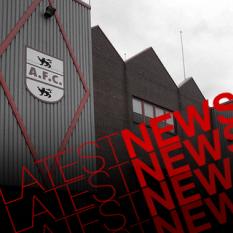 By Stomp Admin
February 17 2017
Airdrie host Livingston tomorrow in what will be the fourth time the teams have met and Airdrie have taken nothing from them, now I don't say that to be negative as i'm one of those guys who measure a season over a season and try to measure a single game by it's merits. In life we wish our days away hoping for the weekend of the next holiday but when it comes to football we always look to the past to as Bruce Springstien sang "The Glory Days" well just like the song i've been told that those stories have all been told before and are getting boring!!!
So what do I take from that......well i'm going to share a link, the link is hope, a hope that we can perform like we did in the second half of the Peterhead match every week and maybe then our younger fans will have memories to bore the next generation with.
http://www.airdriefc.com/diamondstv/17/02/04
Prediction League
After a week off due to the snow bound pitch at Brechin, the prediction league prediction seem to be all over the place, no one nows what we're going to get tomorrow and I think that's reflected.
Prediction Stats Airdrie v Livingston

Home Win:

44% [12]

Away Win:

25% [7]

Draw:

29% [8]

3-1

7% [2]

3-0

[1]

2-1

18% [5]

2-0

11% [3]

1-2

14% [4]

1-1

7% [2]

1-0

3% [1]

0-3

3% [1]

0-2

7% [2]

0-0

22% [6]
Still there is a majority that's going for a home win, lets hope that's the case.
View a Printer Friendly version of this Story.
The Stomp (IP Logged)
Prediction League Week 24 Airdrie Vs. Livingston
17/02/2017 20:37
What do you think? You can have your say by posting below.
If you do not already have an account
Click here to Register
.
Sorry, only registered users may post in this forum.