Prediction League Week 21 Airdrie 2 Vs. 2 East Fife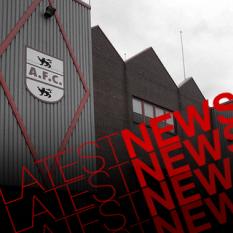 By Stomp Admin
January 15 2017
It's difficult to know how to spin yesterdays 2-2 draw against East Fife, I could go with we prevented East Fife going on a seven match winning run, fun to think we brought it a halt: The draw brought to an end our own loosing streak: Our attack has scored another two goals while our defence leaked another two goals: In the end we took a point from the jaws of what looked like another defeat after being behind in what was an enjoyable match........for the neutral.
Airdrie took the lead close to the half hour mark, Scott Stewart broke with the ball and then picked Adam Brown with a fantastic pass, Brown in turn found Airdrie's topScorer Andy Ryan who made some space for himself and fired home.
We looked confortable for the remainder of the first half that is until in the dying minutes when Jason Kerr headed home from a Mark Lamont corner. The debate about our young keeper not commanding his box will go on and on, but in these situation I personally feel Rohan's not getting enough protection from the defence.
In the second half it was East Fife who took the lead on 76 minutes a cross in to the Airdrie penalty box saw Ross Brown sneak between Gorman and MacDonald to head home. 2-1 East Fife with 15 minutes to go.
I saw a hint of something in yesterday's match after we made a few changes, we actually looked like we were fighting for the equaliser and we got it with almost the last kick of the ball. East Fife were unable to clear their lines when the ball fell to on loan strker McKay he cut the ball back for Jack Leitch to score and earn the Diamonds a point.
Prediction League:-
No one had 2-2 in the prediction league which means Chris Mac holds the lead for another week.
Prediction League Standings 15 Jan 2017

Pos

User Name

P

W

D

L

F

A

GD

Pts

1

Chris Mac

21

4

7

10

24

37

-13

19

2

Dougie Lawries Ears

18

4

4

10

11

44

-33

16

3

Diamond Sab

21

3

6

12

20

47

-27

15

4

oldspunker

21

3

6

12

17

48

-31

15

5

weigh cider

21

3

5

13

18

47

-29

14

6

The Man in Black

21

2

8

11

18

47

-29

14

7

Mocklin redz

21

2

7

12

21

41

-20

13

8

CAB

21

3

4

14

23

46

-23

13

9

Diamond Forever

21

2

6

13

15

42

-27

12

10

Carlukediamond

21

1

9

11

17

44

-27

12

11

wilkman2112

21

2

6

13

16

48

-32

12

12

DiamondF16

21

2

6

13

14

51

-37

12