Prediction League Week 18 Stranraer Vs. Airdrie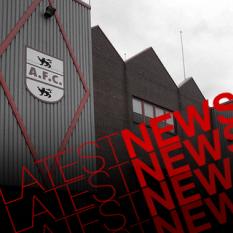 By Stomp Admin
December 23 2016
Many Airdrie fans will remember a long trip up to Arbroath only to have the game called off due to "Overhead Conditions", well trust me in this the over head conditions at the moment are far worse than they were that day and there has not been a single mention of any sort of pitch inspection. I hope those in charge know supporters buses are leaving early in the morning for the 1pm kick off.
Airdrie see the return of Andy Ryan and Daniel Boateng for the trip to Stranraer, however Iain Russell will be absent due to his many bookings adding up.
Prediction League
After a disappointing three games for the Diamonds can we get back in to winning ways? Airdrie fans seem to think so with many going for a 1-2 away win.
Prediction Stats Stranraer v Airdrie

Home Win:

6% [2]

Away Win:

48% [14]

Draw:

44% [13]

1-3

3% [1]

1-2

31% [9]

1-1

17% [5]

1-0

6% [2]

0-2

10% [3]

0-1

3% [1]

0-0

27% [8]
Latest Standings
Ahead of the match Chris Mac holds top spot but only due to goal difference, holding on to his shirt tails is Dougie Lawries Ears. Anyone from six can take the lead going in to 2017.
Prediction League Standings 23 Dec 2016

Pos

User Name

P

W

D

L

F

A

GD

Pts

1

Chris Mac

17

3

7

7

19

32

-13

16

2

Dougie Lawries Ears

17

4

4

9

10

42

-32

16

3

weigh cider

17

3

5

9

15

38

-23

14

4

oldspunker

17

3

5

9

15

39

-24

14

5

Mocklin redz

17

2

7

8

16

35

-19

13

6

The Man in Black

17

2

7

8

17

38

-21

13

7

Diamond Sab

17

2

6

9

14

40

-26

12

8

CAB

17

2

4

11

17

40

-23

10

9

Tory Boy

17

2

4

11

10

38

-28

10

10

westendbar

17

1

7

9

10

43

-33

10

11

diamonds77

17

1

7

9

7

47

-40

10