Prediction League Wk 17 Livingston Vs. Airdrie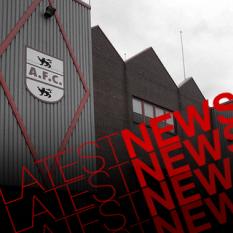 By Stomp Admin
December 17 2016
Top against second in the first division and we all know what this game means, simply put if we can't beat Livingston then we don't deserve to win the league and will always be competing for a play off spot. I'm not one who believes that if we lose today the league is over but if we can't beat Livingston the league is thiers for the taking. Both team have now gone 6 out of 7 games unbeaten and today for one of them is the turning point.
Prediction Legaue
After last weeks kick in the nuts the Airdrie fans competing in the prediction league have selected a home win for Livingston and when you're playing for points nothing else can be expected, we may all want Airdrie to win but expectations of a defeat when 70% of your first team are benched can have detrimental effect.
Prediction Stats Livingston v Airdrie

Home Win:

39% [11]

Away Win:

21% [6]

Draw:

39% [11]

3-1

7% [2]

3-0

4% [4]

2-3

3% [1]

2-2

3% [1]

2-1

3% [1]

2-0

10% [3]

1-2

14% [4]

1-1

14% [4]

1-0

3% [1]

0-1

3% [1]

0-0

21% [6]
What's your prediction do you agree with the 39% who think we're on to a hiding this week?