Prediction League Wk 9 - Albion Rovers Vs Airdrie Preview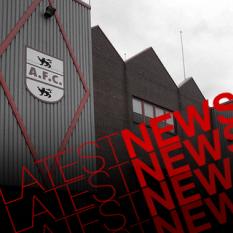 By Stomp Admin
September 9 2015
Airdrieonians take the short trip to Coabridge to take on Albion Rovers in the Ladbrokes SPFL league one. Bollan will once again be without Jim Lister and Mcbride, Marc Fitzpatrick has returned to training and will be monitored ahead of the match.
The Broomfield Stomp prediction league got a new leader last week in the form of the Man In Black. The lead is one point so top spot is all up for grabs.
Prediction Stats Albion Rovers v Airdrie

Home Win:

5% [2]

Away Win:

60% [24]

Draw:

35% [14]

2-2

5% [2]

2-1

2% [1]

1-3

17% [7]

1-2

15% [6]

1-1

2% [1]

1-0

2% [1]

0-3

2% [1]

0-2

12% [5]

0-1

12% [5]

0-0

27% [11]
There are no unregistered players in the top ten this week to win Neil Parry's signed shirt at the end of the season.
Anyone who has not registered to play you've got until the end of the first quarter of fixtures to register or you will have missed the chance to win the top.
You can see the list of entrants and registration details by Clicking Here and following the instructions