Prediction League Wk 8 - Airdrie Vs Cowdenbeath Preview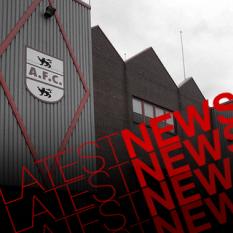 By Stomp Admin
September 3 2015
Airdrie go into the fourth match of the Ladbrokes SPFL League one looking for our third win in the competition. Gary Bollan will be without Jim Lister and Kevin McBride who are both on the long term injury list and Marc Fitzpatrick has begun training once again but Saturday may be too early for him. Airdrie have also signed George Hunter on loan from St Johnstone a young forward with a good scoring record.
Prediction League
After seven games in the prediction league it's close at the top with Pesadilla maintaining the lead on goal difference, close on his heels is The Man in Black. Depending on how the predictions go any one of eight competitors could hold pole position after Saturdays game.
Prediction Stats Airdrie v Cowdenbeath

Home Win:

55% [22]

Away Win:

5% [2]

Draw:

40% [16]

3-2

2% [1]

3-1

5% [2]

2-1

10% [4]

2-0

22% [9]

1-2

2% [1]

1-1

7% [3]

1-0

15% [6]

0-1

2% [1]

0-0

32% [13]
At the moment it looks like the favourite prediction is 2-0 and over 55% of predictors think a home win is on the cards.
Only one unregistered players in the top ten as Pesadilla holds onto pole position to win Neil Parry's signed shirt at the end of the season.
Deadly Diamond, you've got until the end of the first quarter of fixtures to register or you will have missed the chance to win the top.
You can see the list of entrants and registration details by Clicking Here and follow the instructions to sign up to the competition.
View a Printer Friendly version of this Story.
The Stomp (IP Logged)
Prediction League Wk 8 - Airdrie Vs Cowdenbeath Preview
03/09/2015 07:14
What do you think? You can have your say by posting below.
If you do not already have an account
Click here to Register
.
Re: Prediction League Wk 8 - Airdrie Vs Cowdenbeath Preview
04/09/2015 11:46
Pre-match predictions

Prediction Stats Airdrie v Cowdenbeath
Home Win: 65% [26]
Away Win: 2% [1]
Draw: 32% [13]
3-2 2% [1]
3-1 5% [2]
2-1 20% [8]
2-0 22% [9]
1-2 2% [1]
1-1 10% [4]
1-0 15% [6]
0-0 22% [9]

What's your thoughts?
Sorry, only registered users may post in this forum.