Woeful finishing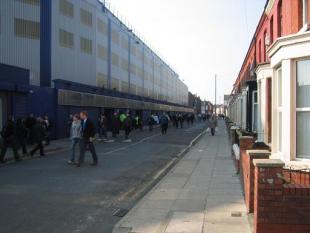 By Chris Kirwan
November 2 2003
David Moyes' ginger hairstyle will soon be akin to Neil Kinnock's if his forwards are to continue missing the chances they were presented with in the loss to Chelsea.
Moyes' team are now worryingly close to the bottom three, but Moyes is not overly worried by that. Moyes said: "If we play like we will not be in the bottom three for long.
"Chelsea are now deservedly in the top three in the country. As for us, we made more chances against Chelsea than we have made against far lesser teams. In many ways it was a top-notch performance.
"I also felt that their goal was handball, the effort came back off Mutu's arm and onto his head and then into the net. But we cannot miss as many chances as that. But if we play like that we will not be down in the bottom half for long."
The chances came thick and fast in a quick game, with Radzinski and Jeffers the main culprits of the Blues' failure to capitalise.
Radzinski was presented with a routine finish in the very first minute, but shot wide when one on one with Cudicini. And when Radzinski was replaced by Jeffers the loan signing somehow contrived to head wide from 4 yards with Cudicini helpless.
Radzinski reflected: "As a team this was our best performance of the season, but it was one of those games. I missed in the first minute and it haunted us for the rest of the match. "It was so frustrating knowing we had dominated for such long spells and not won, particularly against Chelsea because everybody now wants to beat them. We deserved to win but they went away with the three points which is very hard to take."
Unfortunately the Blues failed to take anything from the game, and are now in a situation where every game seems to be a 'must win' game. The Blues need to get a run of results to get confidence up, thank goodness for Leeds, Wolves and Leicester.
More Everton FC headlines
Everton FC latest threads
Everton FC Poll