24 hour party pooper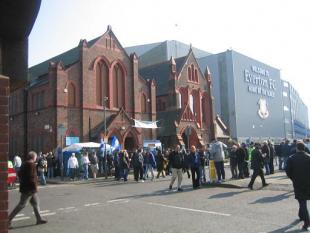 By Chris Kirwan
November 2 2003
David Moyes takes his misfiring side to Villa Park knowing that they'd better start performing soon. I doubt ITV will be planning major highlights after both sides played out 0-0 draws on Sunday.
Moyes will be pleased that he has more options up front than he did for the Southampton game, but the midfield will have to perform a lot better if the forwards are to prosper.
Wayne Rooney will return after his suspension with the objective of getting a man of the match bottle of champagne to down in one. Rooney today admitted to www.evertonfc.com that he needs to improve on his performances so far this season.
Rooney said: "The boss is great. He tells me when I'm doing things right and when I'm doing things wrong, which is just what I need."
Moyes had said that Rooney needed to improve: "So far this season Wayne's form has not been too good, and I would imagine every Evertonian you speak to would say the same thing.
"With maybe the exception of the game at Charlton, I think Wayne has been a little bit below the standards he has set - and he is very aware of that."
Whether Moyes' rant was due to his unhappiness at the prospect of gay entertainer Robbie Williams being at Wayne's party is pure speculation.
But Rooney and Radzinski returning will certainly give Moyes and the Everton midfield more opportunities.
Team News:Stubbs and Wright back to fitness, Rooney returns as could Radzinski and Ferguson. Carsley's out, and McFadden's a doubt.
For Villa, Wittingham's likely to return because Hendrie's injured. Angel and Vassell are likely to be the strikers.
More Everton FC headlines
Everton FC latest threads
Everton FC Poll