Keep it to 'the letter of the law'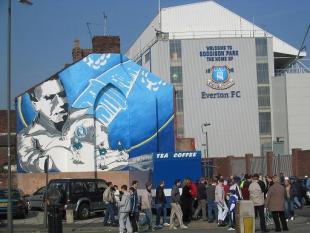 By Chris Kirwan
September 16 2003
The resumption of the Premiership season after the international break brought with it the resumption of the debate over falling refereeing standards.
There were a total of 47 bookings (of which 3 were later dismissed) and 3 straight red cards. Yet the condemnation of referees will come as no surprise to Evertonians, who last season had to endure a series of mystifying performances, and frequently heard post-match comlaints from Moyes.
Last season David Unsworth was able to push his goals tally up to 5 thanks to the frequency with which penalties were awarded, Ruud Van Nistelrooy was able to walk off with the Golden Boot thanks to his penalty prowess (and a certain Mr Riley), and David Beckham was able to maintain an excellent international scoring record thanks to his proficiency from 12 yards. This season has continued the theme from last year, with Everton conceding their 5th penalty of the season in their 5th game.
Some of these penalties are merited, but worryingly we have reached a situation whereby a fall in the box is automatically seen as either a penalty or a dive. Referees are determined to get involved and make decisions.
A common plea is for less of the referees job to be down to what 'the letter of the law' states, and for referees' common sense to play a greater role. But in Rugby Union a great deal more of the game is down to how a referee interprets the game, and thus inconsistency of decisions from game to game becomes a problem. While it may be a valid point that as long as the ref is consistent throughout an individual game, it does not help spectators and players alike for 'big' decisions that can turn a game or a season to be down to the referees discretion.
Giving more scope for the refs to use 'common sense' also presents the opportunity for referees to shirk big decisions. Worst refereeing performance of the weekend came from Steve Dunn at St Andrews. Not only did he make several wrong calls throughout the game, but he bottled a decision whether to send off Junichi Inamoto. If a ref can dodge making a big decision when he has stringent guidelines in place imagine the mystifying decisions that could arise if he is given free reign.
Managers also have to play their part. After Lucas Neill's terrible challenge on Jamie Carragher Gerard Houllier said: ''To me it was coward's challenge. I am gutted for Jamie". Such comments help nobody. While the frustration that Houllier is feeling at losing a squad member must be considerable, he should first consider the misdemeanours by his own players that he has defended, and secondly what he can possibly achieve with such digs.
A much more sensible approach was adopted by Alan Shearer when interviewed by Radio Five Live after Saturday's game. In the corresponding fixture last season it was Shearer complaining about a "cowards tackle", this time by Thomas Gravesen, but this year the Newcastle man refused to be drawn on specific incidents. With in-depth coverage throughout the week attention with be drawn to the various incidents by the many pundits employed.
With so much coverage of the Premiership it's inevitable that mistakes will be highlighted, and unfortunately many referees seem to like being centre of attention. Hopefully as the season progresses the referees will settle down a bit. While the referring decisions led to an exciting weekend's football, it's preferable for the players to shape the game, not a former bank manager from Ashby de la Zouch.
More Everton FC headlines
Everton FC latest threads
Everton FC Poll