Midfield options limited, but not depleted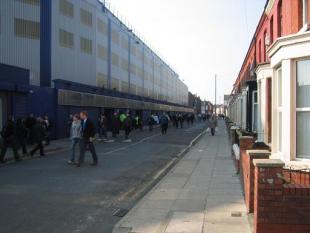 By Chris Kirwan
August 21 2003
David Moyes has received a boost with the news that the weakest part of his side will not be further depleted by a lengthy injury for Thomas Gravesen.
Gravesen injured himself playing for Denmark in their friendly with Finland. But after initial fears that he would miss three games (including the derby) he is now rated an outside chance for the weekend encounter with Fulham. Moyes is already without Lee Carsley and Scot Gemmill, and Li Tie will be suspended for the visit of Liverpool after his dismissal at Highbury.
Saturday's opponents, Fulham, may provide Moyes with the opportunity to strengthen his midfield by the weekend. Fulham's move for Claudio Reyna should be completed soon, opening the door for the Blues and Middlesbrough to open talks with Davis. The talks will also give Moyes an indication of how much loot he will have to spend, after the potential signing of Davis. Coleman stated:
"We are very close to signing him (Reyna) and once we get the all clear, we will give Sean Davis the al clear to speak to whoever he wants."
Fulham will be buoyed by their opening day victory over Middlesbrough, and will travel to Goodison hoping to improve on their record since promotion to the Premiership. The first goal will, as ever, be crucial to the Blues, and Moyes will be pinning his hopes on Chadwick and Radzinski to provide it.
Despite a brace for the reserves Moyes has declared that Wayne Rooney is not fit enough to start ("I think he is short of match practice. He is quite a bit off yet before he is ready to play."), but Chadwick and Radzinski should be good enough to trouble the Fulham defence. What Moyes has desperately been searching for is a scoring threat from midfield.
Gravesen nearly provided that last weekend prior to Sol Campbell's intervention, but the midfield didn't chip in with enough goals last season. Leon Osman has a fine strike ratio for the reserves, but Moyes must have worries about whether he would fit into the midfield shape. But the presence of Linderoth does seem to spark Gravesen into life, and turn him into the midfielder that Moyes clearly rates.
But this weekend is as good a time as any for the midfield to start to contribute, I may get onto my internet betting account and place a couple of quid on 3-0 to the Blues with goals from Linderoth, Watson and Gravesen….. maybe I'll stick to 1-0 Radzinski.
Other news: McLeod has left for QPR, Linderoth got sent off for Sweden, French midfielder Phillippe Delaye is spending a few days with the Blues and unlike his compatriot Cyril Chapuis has agreed to train, Man City away at their plush new(ish) ground has been moved to December 7th at 2.00 and will be on pay per view.
More Everton FC headlines
Everton FC latest threads
Everton FC Poll