Ganea fires angry broadside at Hoddle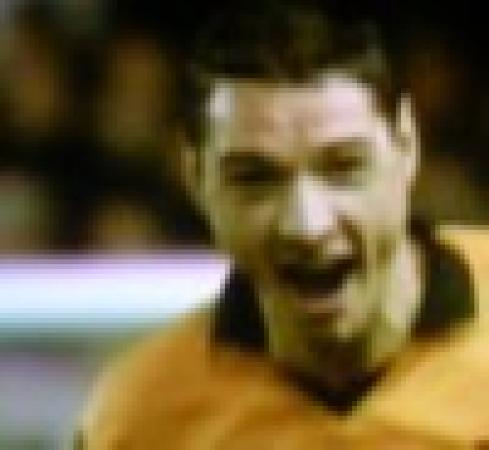 Ganea
By Scott Cooper
April 8 2006
WOLVES striker Vio Ganea has lashed out at under-fire Wolves boss Glenn Hoddle. The popular striker revealed he has contract offers from Cardiff City and Coventry City pending but he has hit out at Hoddle declaring he's the most difficult boss he has ever worked for.
The Romanian International sensationally hit out at his current boss during an interview with a Romanian news agency last week and his words will put further pressure on Hoddle who is under even more pressure following his sides 2-2 draw with Coventry City at Molineux this afternoon.
The 32 year old - who has scored five goals in twelve starts - has struggled to hold down a place in Hoddle's squad and has not featured since his start in the 2-0 win over Sheffield Wednesday in December.
"He's the most difficult coach I have worked with in my entire career. I don't even know if I can name two or three players who are satisfied with Hoddle" blasted Vio.
"He runs an extremely stressful and demanding training programme, and whenever we are under pressure he is the only one making it worse by pressurising us even more".
The striker is also angered by the signing of Thomasz Frankowski who despite being bought for £1.4M has not managed a single goal for Wolves since his move to Molineux in January.
Ganea said "He has no idea how to win over players and I just can't forget the fact that the Polish striker Thomasz Frankowski, who is my age, was transferred for £1.4M and has not scored, while I have scored five goals in 12 matches".
Ganea is out of contract in the summer and despite saying he has offers from Coventry City and Cardiff City on the table the Romanian is adamant he would like to stay at Molineux - providing Hoddle leaves.
He added " If the present coach Glenn Hoddle leaves the club and I get to sign an advantageous deal then I may as well stay at Wolves. I've had offers from Cardiff and Coventry. I would rather work with Jones, but Cardiff have only offered me a one-year contract, while Coventry have offered two years. It is too soon for me to say where I am going to play next season, but I would like the contract with my future club to be as long as possible."
The news of Ganea's outburst is sure to turn the heat up on Hoddle, with currently 73% of our users wanting Hoddle sacked according to the current standings of our latest poll.