Kenny Jackett - A Swansea View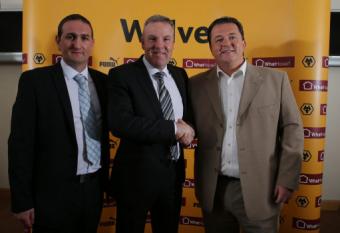 By Tom Bason
June 4 2013
Last week, I went onto a Swansea City forum, asking a couple of questions about Kenny Jackett. These are a few of the answers:
"Some say (including me) that he did a lot of good work in his time here and delivered the first promotion of our rise. Left us in a much better place than he found us, and left the nucleus of a very good side that Martinez added the pretty football to.

Others will tell you that he was a long ball merchant and that they couldn't wait to see the back of him."#
"Martinez started the ball passing. I liked Kenny Jackett did a decent job, but was not that great with money, maybe that has changed since he left us.

We played some decent stuff under him, but it was a mixture of long balls and passing. We had a couple of our highest wins in recent years under him too.

Think he do a fair better job than Saunders."
"He is a much better hand clapper than Martinez and Rogers. You mark my words, keep an eye out for how fast he is able to clap the fans. Its a remarkable sight."
"Way before McCarthy's sacking, your board's rolling stone of terrible decisions had been picking up speed— Roger Johnson, need i say more. Even though i don't know all the ins and outs of the club's recent history, it seems to me that appointing Kenny J is the most sensible decision that your board has made for a long time.

He's not a glamourous appointment, but will definitely offer some stability to the club and i think he'll do well for you."
"Ok, he'll steady your ship, but don't let him spend over 100K on anyone."
"Good appointment and has a good eye for lower league talent to develop. However he does have a tendency to spunk money on some shocking players."
"Don't let him anywhere near the cheque book or any classy European midfielders you may have on your books."