Is the Wolves Museum Value for Money?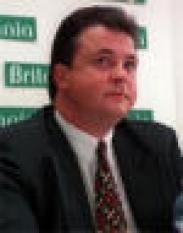 By Tom Bason
November 14 2012
Last week, Wolves announced the eagerly awaited Museum. First of all, I think many fans are excited at seeing some of the heritage of the club for the first time – personally I love sport museums and enjoy tracing the history of the club through the artefacts on display.
But, many of the fans were disappointed to see the cost of visiting the museum - £7 for adults, £4.50 for concessions, with no discounts for season ticket holders or My Wolves members (whether these groups of fans deserve price reductions is a debate for another day).
So, I thought I'd have a look at how these prices compare to other a selection of other clubs:
First of all, note that the prices charged by Málaga, Real Madrid and Barcelona are converted into Stirling using today's exchange rate (0.801429), and the Real Madrid and Barcelona museums also include stadium tours.
Glancing at the graph, and the prices Wolves charge don't seem to be too much, comparable with Arsenal. But, they are comparable with Arsenal. Arsenal, a club with far more history than Wolves (13 League titles, 10 FA Cups and two European trophies straight away dwarfs Wolves' achievements, before you even consider the 93 consecutive top flight seasons and 49 match unbeaten run), whose match day tickets are about three times more expensive than Wolves'. Surely the fact that Arsenal can sell nearly three times more tickets at three times the price tells you something about the demand for these clubs.
It is possible that Arsenal is underselling their museum tickets and that Wolves' are at about the right price. But, ask yourself this – if you were going to visit another club of similar size (say, Burnley, or Sheffield Wednesday), would you pay £7 to visit their museum? Because this is who Wolves should be aiming at. Most Wolves fans, I guess, will at some point visit the museum. But, is there any point visiting it a second time? Or a third time? A museum can't rely on repeat sales – it needs to get first time visitors through the door. And after a visiting fan has paid £28 for a ticket (the price Nottingham Forest fans are being charged), £20+ for travel and more on food and drink, are they really going to spend a further £7 per person to visit a museum? I doubt it.
I think that where Wolves should gain credit is in building the museum in the first place. I was surprise at how few museums I could find in the country, hence including the three Spanish clubs. I certainly couldn't find museums of many smaller clubs than us, arguably clubs with just as an illustrious past. Like so many things at Wolvesm it seems that we are slo close to getting something right, only for one thing to let it down.